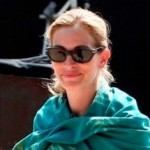 By Liz H Kelly
If you've ever wanted to escape reality for a great adventure, go see Eat Pray Love with Julia Roberts (Liz), Billy Crudup (Stephen), James Franco (David), and Javier Bardem (Felipe). This entertaining film is based on the book by Elizabeth Gilbert, who takes a relationship timeout after a painful divorce and bad breakup to get in touch with herself. Liz's one-year travel adventures in Italy, India and Bali offer fun reality checks and great love lessons about attracting the right kind of love.
Eat – While in Rome, Liz falls in love with spaghetti and gelato. You'll love seeing the Vatican, Coliseum, and hot Italian men that she resists. During her relationship timeout, she chooses friendship and pizza over love in the most romantic city in the world (now that is dedication to a goal!). When I was in Roma for three weeks for work, I was not as strong. I told my co-workers, "I fall in love every day in Italy."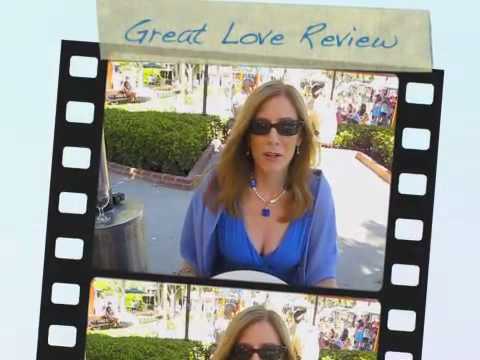 Pray – During her second stop in India, Liz visits her ex-boyfriend's Guru. She focuses on finding peace through meditation and managing her thoughts. In this sacred ashram, Liz finally lets go of her ex husband, Stephen and ex boyfriend, David. You can't really attract the right type of love unless you know yourself first, which is why Great Life Great Love is about building a Great Life first. When I traveled to Mumbai for work, it was a very spiritual place where my friends gave me a Ganesh (Hindu God and remover of all obstacles). The Indian wedding scene reminded me of the wedding parade that I saw outside my hotel window.
Love – When Liz returns to Bali to reconnect with her medicine man who predicted her life path, she continues meditation with a smile and focuses on finding life balance. We won't reveal the love story with Felipe in this review, but it's definitely worth seeing the film to find out what happens with this Brazilian in paradise. Once Liz finds love, she is afraid to let go of her life balance. Most people tend to loose control in the early stages of love, and this new relationship is very scary for Liz. You'll have to watch the movie to find out how it all works out in the end.
Enjoy the Eat Pray Love journey on the big screen. The Italian scenery is spectacular, and will take you on a Roman Holiday. You'll find yourself dreaming about a great trip sabbatical that is free from our everyday intensity and pressures. If Liz's trip is too extravagant, try a weekend escape to San Francisco, where the food is mouth-watering, a temple is nearby for meditation, and Golden Gate Park is romantic. And if you want some more ideas for finding balance and love, give us a call for Life Coaching. We're all about helping you build a Great Life to attract Great Love – and we're happy to give you travel ideas too.
© Liz H Kelly, Great Love Reporter, Great Life Great Love, http://greatlifegreatlove.com