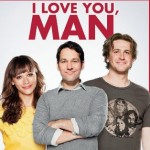 By Liz H. Kelly
If you're ready for a playful and entertaining romantic comedy, check out the hot new movie, I Love You, Man. You'll find it uplifting to watch Paul Rudd (Peter Klaven) transform from a whimp into a Confident Metro Male who is unstoppable. When Paul gets engaged to Rashida Jones (Zooey), he gets hit with the reality that he has no male friends and goes on a search for a best man. He's got a fiance, but forgot to build a great life.
Paul goes online to find new friends, meets people at the gym, has his mom set him up, and eventually meets Jason Segel (Sydney Fife) who brings out his cool factor in the hip setting of Venice Beach, California. While hosting an open house for the Hulk (Lou Ferrigno), Paul meets Jason who openly shares that he is only there to find cougar divorcees. While Jason still needs to learn a ton about romantic relationships, he teaches Paul how to lighten up and brings out his best.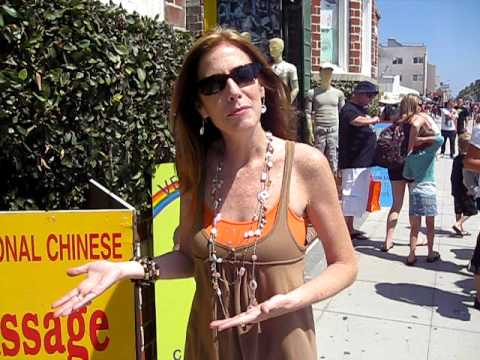 Cool Factor Formula – I Love You, Man
1. Find your Rock Star Rush – When Jason asks Paul to jam with him, they have a blast playing Rush songs together in Jason's Venice Beach "man cave." It's cool to act like a kid again sometimes to bring out your playful side. When Jason plays guitar and Paul slaps the base, they're back in high school again singing at the top of their lungs with no worries. What do you love to do? What can make you feel like a Rock Star again?
2. Find your Sexy Smile – If you were asked to show your sexy smile, could you do it? Paul struggles to find his James Bond grin when Jason takes photos of him trying on tuxedos. When you walk into a room, act like you own the place to get the best response. Even if you're having a bad day, fake it until you make it! No one wants to hang out with someone with low self-esteem. Your body language says it all, and your sexy smile beams confidence.
3. Become Unstoppable – Don't let anyone walk all over your turf. When Paul finds his co-worker having lunch with the Hulk on the Venice Boardwalk and trying to steal his real estate deal, Jason jumps all over their case in Paul's defense. While Paul is embarrassed by this scene, he later becomes unstoppable. When Paul's James Bond photo is plastered on billboards, everyone suddenly wants to be his friend. Whatever it takes to make you feel awesome, just do it!
I Love You, Man is the male version of Legally Blonde. In both movies, the main character boosts their self-esteem and builds a great life, which makes them irresistible.
By building a great life, your confidence sex appeal will help you attract a great love relationship that makes you feel awesome. If you're not truly happy inside, take a deep breath and get ready to make some big changes. Go find new friends like Jason who constantly compliments and encourages Paul. Drop the words, can't, try and hope from your vocabulary and replace them with will and when. By getting a new attitude, you'll be pleasantly surprised by the positive things you will attract.
While there are other love lessons in I Love You, Man, like don't forget your fiancé when you start hanging out with buddies, the most powerful message is that you must boost your confidence sex appeal by building a great life to attract quality relationships. Take time outs for fun, hang out with people who bring out your best, stand up for yourself, and find your Rock Star Rush. To fast-track your journey, watch this awesome movie and read about more love attraction secrets in my ebook, How to Attract Great Love! Just like Paul, you deserve a fun life filled with great love!
© Liz H. Kelly, Great Love Reporter, Great Life Great Love, http://www.greatlifegreatlove.com, 2009