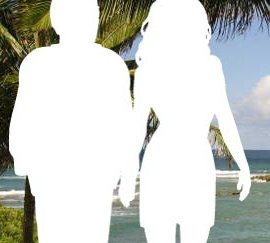 by Liz H. Kelly
Are you ready for a Great Lover who shares the same genuine adoration that a dog gives their family? If you forget what this pure love feels like, watch the awesome movie, Marley and Me that stars Jennifer Aniston and Owen Wilson. Not only is there a powerful great love connection between Jennifer and Owen, Marley (their dog) brings compassion into their lives despite his crazy behavior. As your Great Lover Reporter, I give this flick a top 4 star rating!
In this fun-loving movie, Owen and Jennifer are newspaper reporters who get married during a Michigan blizzard. When Jennifer decides they need to move to Miami for a warmer life, Owen follows her plan to get new jobs and a house. When she starts thinking about babies, Owen quickly runs out to buy her a dog, Marley, to stall the family.
What makes the Great Love Relationship so powerful between Jennifer and Owen?
1. Comedy Click – If you can't laugh together, you're probably not in a rich relationship. Jennifer and Owen have a great comedy click, which draws them closer. When Owen is about to go into his job interview in Miami, Jennifer gives him a big kiss and tells him to remember that he is, "John Frickin Grogan who's about to get a job as a reporter at a major metropolitan newspaper."
2. Love Commitment – Both Owen and Jennifer are totally committed to each other – through the good and bad times. After a blow up over Marley, Owen's single friend, Sebastian (Eric Dane) asks him, "Who gets the dog if you break up?" Owen's reply says it all about his love commitment. He says, "That's not a question, I had a fight with my wife, just let me sulk."
3. Fun Factor – This couple knows how to add fun and spontaneity into the mix when it's needed most. After Owen's 40th birthday party, Jennifer stands by the pool, throws off her dress and tells Owen with a big grin, "We're not old." He quickly follows her for a late night skinny dip. As they face life's challenges, this couple never looses their sense of humor and playfulness, which adds a ton to their great love.
4. Conflict Solver – Owen is a pro at staying calm and finding solutions if Jennifer gets upset. He knows how to give her space, and then waits until she calms down to talk about it. When Marley really pushes Jennifer's patience after their third child, she tells Owen to take the dog to "the farm." Instead of following her instructions, Owen leaves Marley at his buddy Sebastian's for a few days so she can calm down. When Owen later gets offered a job in Philadelphia, Jennifer resists at first, and then later gives him "her blessing" to take the job as his 40th birthday present.
5. Best Friend Forever – As their family expands, Jennifer and Owen get even closer as best friend partners. When Jennifer decides to focus on the family and leaves her job, Owen lucks out by getting a column and his salary is doubled. While their life is not perfect (nobody has a life without bumps), they have built a great life together.
As Owen shares at the end, "A dog has no use for fancy cars or fancy clothes. He doesn't care if you're rich or poor – give him your heart, and he'll give you his." How many people can make you feel pure, rare and extraordinary?"
If your partner has these Great Love Star qualities, you're in the money! And if you're still looking, add these to your checklist. You deserve a Great Lover who is committed, makes you laugh and is your best friend forever. If you're ready to find an awesome relationship, check out my ebook, How to Attract Great Love or sign up for Life Script Coaching! Say next to Bad Lovers and welcome Great Lovers into your life when they show up!
© Liz H. Kelly, Great Love Reporter, Great Life Great Love, http://www.greatlifegreatlove.com, 2009