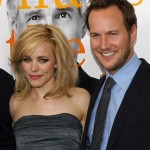 By Liz H Kelly
If you're ready for some great laughs and romantic comedy, check out Morning Glory with a 5-star cast: Rachel McAdams, Harrison Ford, Diane Keaton, Jeff Goldblum, Ty Burrell and Patrick Wilson (aka Rachel's great love interest.) When Rachel (Becky) gets fired from her Good Morning New Jersey producer job, it's the best thing that ever happened to her. When knocked down, Becky's career comeback is truly entertaining and inspirational.
What we learned about love in this movie is that following your passion to extremes can attract great love. After sending Jeff Goldblum (Jerry Barnes) five resumes at IBS (a major network in NYC), he takes a chance and hires Becky as the new Executive Producer of the lowest rated morning talk show, Daybreak. Becky is relentless and bold in her pursuit to get the ratings up. She fires anchor Ty Burrell (Paul McVee), hires a new co-anchor, Harrison Ford (Mike Pomeroy) to work with Diane Keaton (Colleen Peck) and creates crazy segments like 50 Cent rapping with Colleen that will make you laugh out loud (I promise!)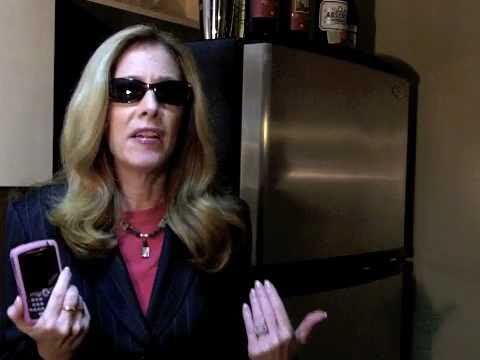 When Patrick Wilson (Adam Bennett) makes his first romantic move by asking Becky out for drinks, she's so focused on her job that she turns her date into just another "work contact." When Becky finally wakes up and realizes that Adam wants to be much more than friends, it's a major challenge for her to turn her cell phone off on dates. There's great chemistry in this powerhouse media match, and he is drawn to her unconventional ways. Not only is Adam an Executive Search Seeker (the guy in my first book, Smart Man Hunting, seeking a career peer partner,) he is her Under-estimated Ally. Throughout the twists and turns (which you'll have to watch the movie to find out what happens), Adam is there giving Becky clues for how to navigate this media maze.
And every step of the way, this movie is about a charming and somewhat naïve morning producer who builds great relationships with her team. Becky builds a love-hate relationship with Harrison Ford (Mike Pomeroy, the award-winning news anchor, who resents doing "fluffy" morning news.) When Becky finally breaks Mike's facade, it's another magical moment in this romantic comedy.
In the end, everyone is in love with Becky and her relentless passion. This film is a great reminder that the key to finding great love is doing what you love. If you want a recipe for how to make this work, go see Morning Glory and check out my ebook, How to Attract Great Love. And for more Great Love Reviews with love lessons from the big screen, visit Great Life Great Love.
© Liz H Kelly, Great Love Reporter, http://greatlifegreatlove.com, 2010