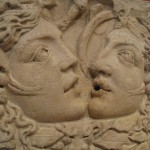 by Liz H. Kelly
If you're ready for a great love escape to Greece for mojo, coffee and magic, go see My Life in Ruins with Nia Vardalos (Georgia) and Alexis Georgoulis (Poupi). It's summer love at it's best from Hollywood and the writer of My Big Fat Greek Wedding. You're guaranteed to see cool scenery along the Mediterranean coast, laugh out loud and dream about Greek Lovers.
Greek Love Tips
1. Find your Mojo – All facts + no fun = 0 mojo. Georgia's boss tells her that she has "no kefi" (passion, joy and spirit) in the opening scene. She's a boring tour guide who gets "average" evaluations because she's too busy sharing facts versus taking her group to the beach. As soon as Georgia starts making up funny stories about the ruins versus reciting history books, her tour ratings skyrocket. Lighten up this summer, and watch the love come running after you!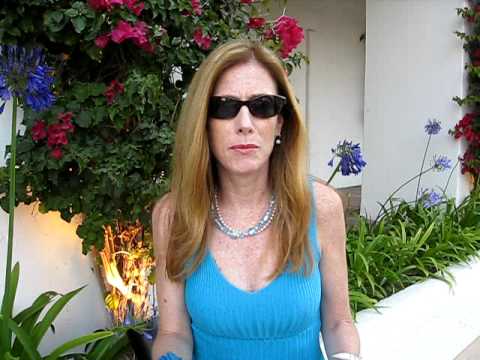 2. Take Time for a Coffee – We all need to take more timeouts. When Georgia is completely stressed about her tour group being unhappy, her hot bus driver, Poupi, recommends, "Let's go for a coffee." Even though Georgia frowns, he persists with a big grin, "everyone has time for a coffee." If your job is getting to you, take more coffee breaks. You'll be surprised how your smile can attract great love.
3. Look for the Magic versus Obstacles – Life is way too short to focus on problems. In this movie, Richard Dreyfuss (Irv) tells Georgia, "You're looking for the obstacles rather than the magic." When Georgia finally figures out who's been leaving her daisies on the bus, the magic comes alive! Not only does she find a Greek Lover, she sets up a whiny teenage girl with his hot nephew who changes her tune. You can also attract great love by looking for the sparks in life.
Summer is a magical time to attract great love. This movie gets 4 stars in my book. You'll walk out ready to buy a ticket to Greece and be tapped into your lighter side. You can find your Hot Greek Lover by watching this entertaining romantic comedy and taking more timeouts for fun in the sun. To fast-track your journey, check out my ebook, How to Attract Great Love, and/or read more Great Love Reviews. You deserve a Great Life filled with Great Love!
© Liz H. Kelly, Great Love Reporter, Great Life Great Love, http://www.greatlifegreatlove.com, 2009