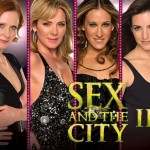 by Liz H Kelly
If you're ready for a fashion feast and Middle Eastern escape with the girls, go see Sex and the City 2 with Sarah Jessica Parker (Carrie), Kristin Davis (Charlotte), Cynthia Nixon (Miranda) and Kim Cattrall(Samantha) as they "Carrie On" two years after the first movie. Even though this sequel is long (2 ½ hours), the writer cleverly keeps your attention with a road trip to Abu Dhabi. We won't spoil the movie here, but rather comment on the fashion parade and their great United Arab Emirates adventure.
While many women in the theater were wearing Carrie's pearls and dresses on opening night in LA, Patricia Field's styling was over-the-top in this film. The production spent an estimated $4 million, and it shows. From the Hamptons wedding to Abu Dhabi, it's a fashion extravaganza of ball gowns and blazers. And the red carpet dresses on the couch are just too much. Honestly, do you know anyone who wears an evening gown and stilettos to watch TV with their husband?
When Samantha is asked to do Public Relations for a new hotel in Abu Dhabi, the extreme fashion is much more likely. Even though this part of the movie was filmed in Morocco, it does give a realistic view of the United Arab Emirates based on my visits there. Drinks at the pool, nightclubs, camel rides in the desert, the outdoor shopping souk and extravagant service are all part of their abundant culture. The trouble is created by the extreme lifestyle differences. When Samantha chooses to break the rules, you'll have to see the movie to find out what happens next.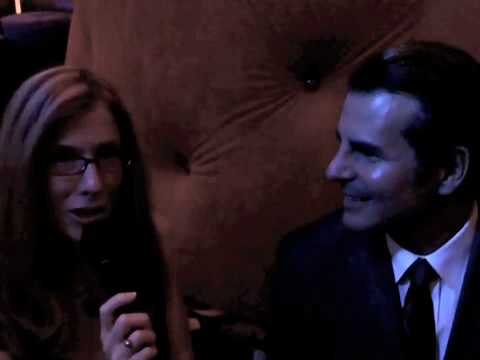 Moving back to NYC, the three marriages provide the love lessons in this film with relatable relationship struggles. Steve (David Eigenberg) supports Samantha when she is faced with career challenges, which leads to positive change. When Charlotte gets worried about Harry (Evan Handler) and their nanny, there is a surprise ending. And when Carrie and Big (Chris Noth) start making up their own relationship rules, you'll laugh at some of their ideas.
If you liked Sex and the City 1, this visual extravagance film is even more entertaining. Go see it with your girlfriends, and let me know what you think. And for more love lessons from the big screen and dating tips for how to find your Great Love, visit Great Life Great Love.
© Liz H Kelly, Great Love Reporter, http://greatlifegreatlove.com, 2010