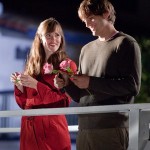 By Liz H. Kelly
If you're ready for an all-star cast, laughs, and every emotion in the book, check out Valentine's Day with Ashton Kutcher, Jennifer Garner and 18 other Hollywood box office leads. While the story plays like Love Actually where you're following way too many relationships, there is one big love lesson in this romantic comedy that Gary Marshall cleverly brings out.
Ashton Kutcher is the "glue" that ties everyone together as a florist owner in Los Angeles, and ok it's Valentine's Day so everyone is getting flowers. From the high school sweethearts (Taylor Swift and Taylor Lautner) to the MBA (Married But Available) aka Patrick Dempsey to the couple that's been together forever (Shirley MacLaine and Hector Elizondo), you'll be constantly entertained.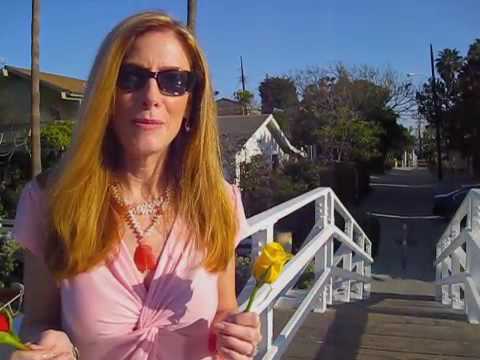 While delivering flowers with George Lopez, Ashton discovers the real secret to lasting love is marrying your best friend. And there are many messages in the flowers. Ironically, you're better off receiving yellow friendship roses over red romantic roses. And if you get an orchid, watch out, the guy is really into you!
When interviewed on Jay Leno, Ashton shared more views of love and Valentine's Day.
– "I don't think guys really get that fired up about Valentine's Day."
– "If you're with someone it's like great, if you're not, it's like a free day, hall pass!"
– "I tended to try to not to date for the months prior. " (to Valentine's Day)
– "You've gotta be careful on Valentine's. You can't set the bar too high. When you're falling in love with a girl, you 're trying to woo her, you go for it…And then every Valentine's Day after that, you're setting yourself up."
Valentine's Day (the movie) will make you laugh during what can be a painful holiday with all the Hallmark pressure. I won't blow it, but Queen Latifiah, Anne Hathaway, Jamie Foxx, Topher Grace, Bradley Cooper and Jessica Biel will crack you up! And if you want some help finding your great love, give us a call for Life Coaching and/or Dating Coaching. We'll give you an outsider's view (things your friends won't tell you), make suggestions and try to make you laugh too!
© Liz H. Kelly, Great Love Reporter, Great Life Great Love, http://www.greatlifegreatlove.com, 2010