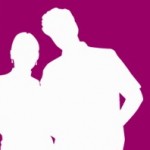 By Liz H. Kelly
What are the Dos and Don'ts for Social Media Sites when trying to build relationships? It's getting pretty tricky when you start mixing business and pleasure online with your updates. You really have to think twice before posting on Facebook, Twitter and Linkedin because they're so different.
Based on my Dating Coaching and Social Media Marketing experience, here are 10 New Social Media Relationships Rules to guide you through the maze.
10 Social Media Relationship Building Rules
Relationship Building Dos
1. Be short, positive and informative in your posts on Facebook. Share helpful information to become a hero versus noise. If you want to promote a product, share it with tips or a joke versus a blaring announcement.
2. Invite conversations on Facebook and Twitter that people can relate too. No one wants to just read about you. Instead, ask people for opinions on movies, the latest news or sports teams that have mass appeal.
3. Keep Twitter posts even shorter (140 character limit) and share information with broad mass appeal because your posts will get picked up on Google. People would much rather read posts about the latest trends over your trip to the gym.
4. Build relationships with other experts in your field on Twitter by Re-tweeting their posts, list friends in your #FollowFriday tweets and thank tweeters for mentions regularly to build relationships on Twitter.
5. Tie Linkedin posts to your business goals versus vacations. Join discussion groups tied to your speciality to build career connections. You're last place to look for dates should be LinkedIn!
Relationship Building Don'ts
6. Leave your ex baggage off Facebook. No one needs to know and it just makes you look bad. I advised one dating coaching client to take a Facebook time out until she got over the anger of a breakup.
7. To protect your privacy, don't post your personal phone number or email on Facebook. You never know who might read it. Similar to what I recommend for internet daters, give an alternate email and business number instead of a home number.
8. Don't post a relationship status on Facebook unless you are married. If you are dating, this is too much information And if you break up, it gets really awkward to change your status to say you are no longer in a relationship with "Tom."
9. Because Twitter goes to the masses on Google posts, do not be as casual as you would on Facebook. The world just not need to know about your personal life online.
10. Because LinkedIn is for professional networking, do not post casual, personal updates. The first place recruiters go today is Linkedin so keep you profile and updates in the boardroom.
It's like the wild wild west with everyone trying to figure out the best way to use social networking sites to build relationships. If you want more tips on social media, you can follow me on Twitter @lizhkelly or visit my PR and Marketing consulting site, Sunrise Road Media.
If you want to join the discussion on this topic, please post a Comment and/or come to the Thurs, Jan 14, 2010 Social Media Club LA Event about how Dating and Relationships are merging with Social Media.
Happy Posting, Tweeting and Relationship Building Online!
© Liz H. Kelly, Great Life Great Love & Sunrise Road Media, http://www.greatlifegreatlove.com, 2010