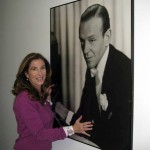 By Liz H. Kelly
We can all learn from love in the movies. After all, they've been scripted to make us emotionally charged and think about the life lessons. As your Great Love Reporter and entertainment executive, there are tons of movie couple examples in my Books, CDs and Articles. For fun, below are my top 10 picks and the love lessons from the big screen for the Best Romance Movies for the 21st Century.
Top 10 Best Romance Movies for the 21st Century
1. The Proposal (2009)
Stars – Sandra Bullock and Ryan Reynolds
Love Lessons – Be open-minded to dating a Cougar Boss, and don't be surprised by their romantic side!
2. I Love You, Man (2009)
Stars – Paul Rudd, Jason Segel and Rashida Jones (The Office)
Love Lessons – Get a fun life. Sing Rush songs at the top of your lungs to attract great love!
3. 500 Days of Summer (2009)
Stars -Zooey Deschanel and Joseph Gordon-Levitt
Love Lessons – Watch for the red flags early in a relationship + don't be blinded by a love that just won't work
4. Marley and Me (2008)
Stars – Jennifer Aniston and Owen Wilson
Love Lessons – You can find the same unconditional love a dog gives in a great love.
5. You, Me and Dupree (2006)
Stars – Kate Hudson, Owen Wilson, Matt Dillon
Love Lessons – Avoid inviting crazy friends to move in with you and your love. Ignore crazy in-laws.
6. Pride and Prejudice (2005)
Stars – Keira Knightly and Matthew Macfadyen
Love Lessons – Sometimes the oddest matches are the best. Be open to second chances.
7. My Big Fat Greek Wedding (2002)
Stars – Nia Vardalos and John Corbett
Love Lessons – It's the little romantic things that add up to great love.
8. The Wedding Planner (2001)
Stars – Jennifer Lopez and Matthew McConaughey
Love Lessons – Never settle for your second choice – go for great love!
9. Bridget Jones Diary (2001)
Stars – Renee Zwellweger, Hugh Grant, and Colin Firth
Love Lessons – Don't be blinded by a bad boy when love shows up.
10. Almost Famous (2000)
Stars – Kate Hudson and Billy Crudup
Love Lessons – Even though it's addicting, walk away from rock-n-roll dysfunctional love!
What are your top romance movie picks and why? Tell us more about your favorites by emailing liz@greatlifegreatlove.com.
© Liz H. Kelly, Great Love Reporter, Great Life Great Love, http://www.greatlifegreatlove.com, 2009