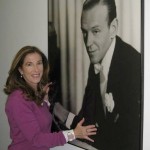 by Liz H. Kelly
After years of watching romance movies, working in the entertainment biz and coaching singles how to find love, here's my top 10 list with love lessons from the big screen. From Ingrid Bergman in Casablanca to Meg Ryan in everything, these scripts have given us big things to think about love. You'll recognize many of the titles in this Great Life Great Love favorites list from 1939-1998.
Many thanks to Hollywood and friends from the around the globe on Facebook and Twitter who also gave valuable feedback on their top picks! What are your favorite romance movies, and why?
Best Romance Movies – Great Life, Great Love Top 10

1. Gone with the Wind (1939)
Vivien Leigh (Scarlett) and Clark Gable (Rhett)
Love lesson = Love wins over games during any war.

2. Casablanca (1942)
Ingrid Bergman (Ilsa) and Humphrey Bogart (Rick)
Love lesson = When you find your Great Love, don't let them ride off on a plane!
3. Roman Holiday (1953)
Audrey Hepburn (Princess Ann) and Gregory Peck (Joe)
Love lesson = Even a Princess can fall for an Average Joe!
4. Breakfast at Tiffany's (1961)
Audrey Hepburn (Holly) and George Peppard (Paul)
Love lesson = If you fake it your whole life, it's tough to find love.
5. Princess Bride (1987)
Robin Wright Penn (Buttercup) and Cary Elwes (Westly)
Love lesson = Never give up on your prince!
6. When Harry Met Sally (1989)
Meg Ryan (Sally) and Billy Crystal (Harry)
Love lesson = If you wait long enough, good friends can be lovers!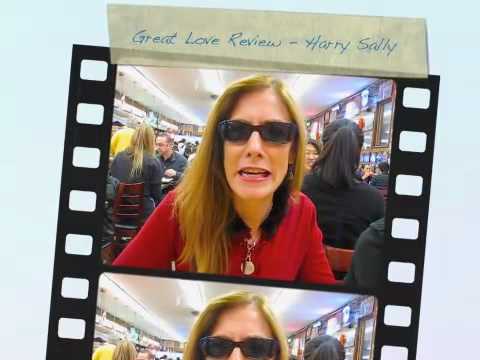 7. Sleepless in Seattle (1993)
Meg Ryan (Annie) and Tom Hanks (Sam)
Love lesson = No distance can keep two great loves apart!
8. Titanic (1997)
Kate Winslet (Rose) and Leonardo DiCaprio (Jack)
Love lesson = Love can happen in hours with the right communication!
9. Shakespeare in Love (1998)
Gywneth Paltrow (Viola) and Joseph Fiennes (Will)
Love lesson = Add some mystery and spice to your romance, and the sparks fly!
10. Pride and Prejudice (2005)
Keira Knightly (Lizzie Bennett) and Matthew Macfayden (Mr Darcy)
Love lesson = Trust your gut and watch for the Great Lover vs Bad Lover signs!
We'd appreciate if you can post comments with your favorite romance movies so we can get more feedback. And if you're looking for more big screen love lessons, check out our Great Love Reviews and Best Romance Movies for the 21st Century. Many thanks to Hollywood writers for the great scripts over the years that will help us find Great Love!
© Liz H. Kelly, Great Love Reporter, Great Life Great Love, http://www.greatlifegreatlove.com