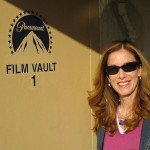 by Liz H. Kelly
Great Life Great Love is here to help you build a Great Life to attract Great Love! Liz Kelly Live presents this cool fireworks video from the beach at the Santa Monica Pier's 100th Anniversary Party on 09/09/09! Many Hollywood movies were also filmed on this pier and gave us some great life lessons. Below are 5 films shot at this hot movie location. But first, sit back, enjoy the fireworks show, and fill your life up with fun events like these!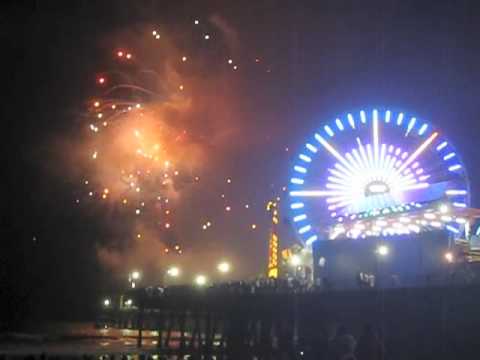 Movies Filmed on the Santa Monica Pier
1973 – The Sting
Paul Newman and Robert Redford
Scene – The merry-go-round and hippodrome were memorable sets in the film The Sting, although the story was set in Chicago.
Lesson – Watch out for con men who will take advantage of you.
1994 – Forrest Gump
Tom Hanks and Robin Penn Wright
Scene – When Forrest runs across country, his journey ends at the Santa Monica Pier.
Lesson – If you run with confidence, everyone will follow.
1995 – The Net
Sandra Bullock and Jeremy Northam
Scene – Sandra hides out from Jeremy near the Santa Monica Pier.
Lesson – Be careful who you trust, and epescially with your data.
2005 – Thank You for Smoking
Aaron Eckhart and Katie Holmes
Scene – Aaron is walking on the pier giving his son Joey advice.
Lesson – Don't expect a reporter to keep your bedroom secrets out of the press.
2009 – Hannah Montana: The Movie
Miley Cyrus, Jason Earles and Emily Osment
Scene – Hannah goes on the rides and has a concert on the pier.
Lesson – Don't skip life's little pleasures, even if you become a superstar.
What other movies were filmed on the Santa Monica Pier in the past 100 years? What can we learn about love from these stories? If you want to get on a fast track to Great Love, give us a call for Life Coaching and/or Dating Coaching. We all deserve Great Love. Ready?
(c) Liz H. Kelly, Great Life Great Love, http://www.greatlifegreatlove.com, 2009