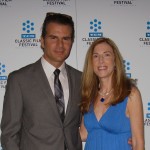 By Liz H Kelly
Great Life Great Love is about building a Great Life to attract Great Love, and teaches about love through lessons from the big screen. To bring you insights from Old and Young Hollywood, we went to the TCM Classic Film Festival in Los Angeles last week, and interviewed Baltimore actor Vincent De Paul about his lunch with Luise Rainer (the first woman to win two consecutive Academy Award Winner) and many movie projects. We also photographed a rare moment where Luise talked about her Great Love in a live interview with Robert Osborne from TCM.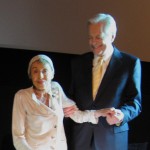 Prior to The Good Earth screening at Grauman's Egyptian Theater, Luise Rainer captured the audience with her charm and wit during a live interview with Robert Osborne from TCM. Luise flew at 100 years old from England despite the Iceland Volcano delays, and lit up the stage. She grew up in Germany, and came to Hollywood in 1935. Louise spoke about her two husbands with big smile. Her first husband was the famous Playwright, Clifford Odets. And then she married her Great Love and English gentleman, Robert Knittel, who she described as, "He was dear and loving, and above all, viewed me as the center of the universe." This discussion was a classic moment that made Hollywood history.
Vincent De Paul, and I were honored to sit in the front row and captured photos of her interview with Robert Osborne (TCM) in this video. As Vincent explains, "She is a remarkable woman who gives so many pearls of wisdom about Old Hollywood, about cinema, about Metro Goldwyn Mayer, and about love."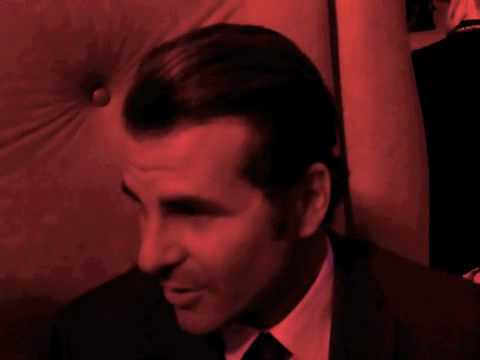 After watching the screening of The Good Earth, Vincent held my arm as we walked from the theater down Hollywood Boulevard to the famous Roosevelt Hotel looking at the stars on the sidewalk. We stopped to shake hands with Robert Osborne along the way, and then filmed this video interview in the TCM Film Festival Lounge surrounded by famous black and white movie posters. During this fun conversation about film and love, Vincent shared more insights about Luise Rainer and many of his films, including Hairspray, Sex and the City 2, and Walk a Mile in My Pradas (his latest project that starts filming this week).
Vincent De Paul grew up in Baltimore (also my hometown) and was "humbled to represent a younger generation of Hollywood" at this festival. The best way to describe Vincent besides "Hon" (Baltimore's affectionate term for close friends) is as a charming gentleman. When you watch this interview, you'll be glued to his every word.
Thank you Luise Rainer, Vincent De Paul and Turner Classic Movies for the love lessons from Hollywood! For more Great Love Reviews, visit Great Life Great Love.
© Liz H Kelly, Great Love Reporter, http://greatlifegreatlove.com, 2010