By Liz H. Kelly
Great Life Great Love is about building a Great Life to attract Great Love. Since my passions are talking about love and movies, Sundance is my perfect match. To spice up your life, we went on a hunk hunt to capture these photos plus a special video interview with Lee Dahlberg. By taking more chances, most celebrities were open to talking after a movie, at the ski lodge and on Main Street. From Adrien Grenier (Entourage) to Tate Taylor (Winter's Bone), the stars were out promoting their latest work in Park City.
Hot Hunk 1 – Taylor Nichols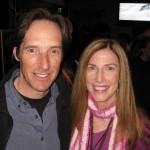 We ran into Taylor at Flanigan's Inn on Main Street with friends. He told us about his movie, Metropolitan, that was having an anniversary showing at Sundance. You recognize Taylor from CSI, 24, Grey's Anatomy and many movies (The American President, Barcelona)
Hot Hunk 2 – Adrien Grenier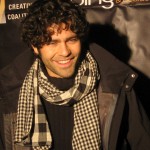 Adrien was at Sundance to promote his documentary, Teenage Paparazzo. We took this photo on the red carpet at the Creative Coalition Spotlight Awards dinner. You've seen Adrien play Mark Walberg 's studly character on Entourage.
Hot Hunk 3 – Lee Dahlberg
Inbetween his TV pilot shoots in Hawaii, we interviewed Lee Dahlberg at the Deer Valley Ski Lodge about the special Rose Quartz (aka the Love Stone) Rock Band that he designed to honor his mother. Lee has been seen in Bachelor Party 2, and his rock band was worn by Sarah Jessica Parker on Sex and the City. We love his Rock Bands and support his charity: http://www.leatherrockbands.com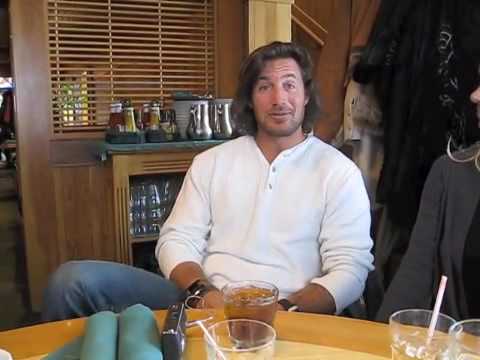 Hot Hunk 4 – Tate Taylor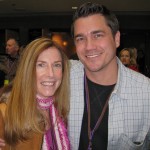 Tate played the Sheriff in Winter's Bone, which won the top Sundance Dramatic Award (Precious won this award last year so watch for this film next Oscar season). We ran into him in the Eccles Theatre lobby after the premiere. You know Tate from Six Feet Under, and he was the Director/Writer/Producer of Pretty Ugly People.
Hot Hunk 5 – Kevin Sorbo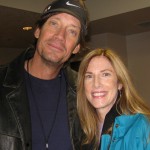 We ran into Kevin at the Wow Gift Lounge at Sundance. You probably know him as Hercules, or as a regular on The OC. Kevin is a Sundance regular, and it's always great to bump into him.
Stay tuned for more Great Love Reports and Great Love Reviews with the love lessons from the big screen on Great Life Great Love, http://www.greatlifegreatlove.com
**** All photographs are copyrighted by Liz H. Kelly. Please email liz@greatlifegreatlove.com for permission to use any of the website photographs.
© Liz H. Kelly, Great Love Reporter, Great Life Great Love, http:/www.greatlifegreatlove.com, 2010