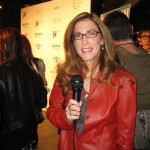 By Liz H. Kelly
Great Life Great Love is all about building a great life to attract great love, which is why we asked celebs at a Precious Oscar Pre-Party about the messages to women about building their self-esteem. Precious went through unimaginable challenges, and through the help of a great teacher and writing a journal, she starts building her confidence in this Best Picture nominated film. We were fortunate to interview Ashlan Gorse (E! Red Carpet Reporter and Event Host), Lee Daniels (Best Director Nominee and Event in his honor) and Dennis Haysbert (Actor who plays the President on 24) about the love lessons from the big screen (and yes, it took courage to ask these questions on the red carpet).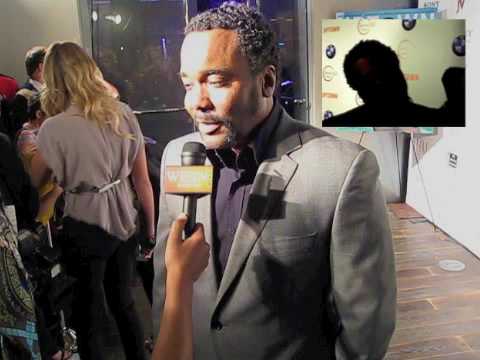 "For Precious Girls Everywhere"(Lisa Cortez, Executive Producer, Precious) , here are some self-esteem builders:
Top 10 Confidence Boosters:
1. Recognize that you are a Hot Ticket – Start believing that you deserve only the best!
2. Pamper Yourself – Take care of your body with makeovers, nails, new hair, and new styles – ask your friends for tips that will make you feel better about you.
3. Treat Yourself Better – Are you eating, sleeping and exercising enough?
4. Surround Yourself with Positive People – Find friends who are cheerleaders and make you feel good inside.
5. Define Your Own Sexy – Don't dress to play a part. Dress in what makes you feel sexy.
6. Jump into your Passions – Make time for things that you love to do. You will plant a more natural smile on your face and attract the right dates and great love.
7. Try Something New – Try yoga, horseback riding or take a ski lesson to expand your world!
8. Follow a No Bull Policy – Be decisive and know that you can take it or leave it. If a date doesn't fit right, just say Next!
9. Go After Your Dreams – Think outside your home box of possibilities and aim high with your dreams! By going after your passions, you will feel good inside.
10. Create a Dating Plan – The more you date, the more confident you will be. One book fan in Los Angeles told me, "You've given me so much more confidence about dating. You got me to practice and now I found a great guy who just gets me."
You can beam with confidence too like Precious at the end of this movie. Be brave. Be bold and start making smarter choices in partners, jobs and life in general. If you want an extra dating cheerleader, contact us for Life Coaching and/or Dating Coaching. And for more examples of love lessons from the big screen, check out our Great Love Reviews. Everyone deserves great love, and we are here to help you make it happen!
(C) Liz H. Kelly, Great Love Reporter, Great Life Great Love, http://www.greatlifegreatlove.com, 2010