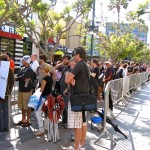 by Liz H Kelly
When Apple released it's iPhone 4 last Thursday, the record pre-order reservations (600,000) and long store lines (many reporting up to a 12 hour wait) make you wonder if this love affair with a cell phone has gone overboard? Have iPhones become more important than romantic relationships? If you saw the Manhattan Beach Village Mall (video below) line wrapped around Macy's, you'd say it looks like the same crazy draw that we feel when we first start building a Great Love relationship.
Has Apple built an irresistible craving for a phone that has made people go mad, or is it just a powerful emotional connection to a superior product? The first weekend sales estimate for the iPhone 4 is a record-breaking 1.7 million in the United States, United Kingdom, France, Germany, and Japan.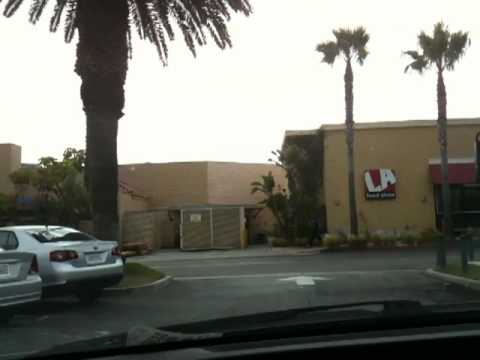 To capture this marketing event, eye reports and videos were posted all over the internet creating a viral marketing boost. When I walked by the Santa Monica Third Street Promenade store, the wait was still 4 hours at 5:00pm on Thursday, which only reduced to a 3-hour wait on Friday. To make customers fall even more in love with their brand, Apple handed out water, umbrellas and cupcakes to customers (Brilliant marketing!).
Was this iPhone Love Affair driven by Apple's Marketing, a Superior Product and/or Raving Fans? Steve Jobs, pre-orders and product announcements definitely built up the hype. However, Apple's retina display, new video calling (Facetime), enhanced front and back camera, noise filter and metal antenna are probably the bigger draws. According to an analyst at Piper Jaffray, around 77% of iPhone 4 sales came from customers upgrading from previous models. (And it's no surprise that Apple's iPhone is the No. 1 device in customer satisfaction, according to a new ChangeWave survey, followed by Motorola, who has its share of devoted Droid users.)
In the end, we have to ask ourselves whether Americans get greater satisfaction from a phone versus face-to-face conversations? Apple's not only built a must-have phone, but a new lifestyle that is changing our communications forever. On the first weekend, several of my friends proudly let me play with their new iPhone 4. My only request is that we make a commitment to continue connecting through human conversations and romantic relationships versus relying on the iPhone for our primary communications. Here's to the iPhone 4 Love Affair and to you finding Great Love!
© Liz H Kelly, Great Love Reporter, Great Life Great Love, http://greatlifegreatlove.com