Archive for 10 rules
You are browsing the archives of10 rules | Great Life Great Love.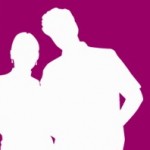 What are the Dos and Don'ts for Social Media Sites when trying to build relationships online? It's getting pretty tricky when you start mixing business and pleasure online with your updates. You really have to think twice before posting on Facebook, Twitter and Linkedin because they're so different. Based on my Dating Coaching and Social Media Marketing experience, here are 10 New Social Media Relationships Rules to guide you through the maze.