Archive for Amy Adams
You are browsing the archives ofAmy Adams | Great Life Great Love.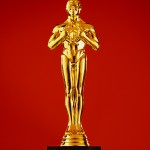 Great Life Great Love shares love lessons from the big screen. To celebrate the Oscar nominated films that will be honored on February 27, 2011 at the Kodak Theater in Hollywood, we created an Oscar Poll and Love Lessons for the Top 10 Best Picture Nominees for you. From The King's Speech to The Social Network, Directors, Actors, Writers and entertainment industry teams brought us great relationship advice and stories. Click here to vote in our Oscar 2011 Poll.
If you're ready for an entertaining film that's based on a true story and is all about relationships, you'll love The Fighter with Mark Wahlberg ("Irish" Mickey Ward), Christian Bale (Dickey Eklund) and Amy Adams (Mickey's girlfriend Charlene Fleming.) When Mickey gets beaten badly in the opening fight by a boxer who is 20 pounds heavier, the film turns into a powerful comeback story with many conflicts between love and money. Everyone wants a piece of Mickey, and there is a clear divide between who really cares, and who's there for their own personal gain in this very small town story.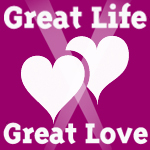 Great Life Great Love shares love lessons from the big screen, and is happy to release our Top 10 Romance Movies for 2010. We're missing Sandra Bullock's The Proposal and All About Steve this year, but we've had some good films so far, and there are more on the way from Hollywood. My prediction is that the best romance movie of 2010 will be Morning Glory or Love and Other Drugs (Out Thanksgiving.) Below are movie ratings and Great Love Reviews (No Spoilers!) for our Top 10 picks. Let us know your favorites.

If you're ready for a great love escape to Ireland, check out the romantic comedy, Leap Year with Amy Adams (Anna), Matthew Goode (Declan) and Adam Scott (Jeremy). While Anna is on a mission to propose to her boyfriend, Jeremy, who is on a business trip in Dublin, she runs into twists and turns that will surprise and entertain you. Anna's quest is based on an Irish tradition that women can propose on Leap Day, February 29th.