Archive for Billy Crudup
You are browsing the archives ofBilly Crudup | Great Life Great Love.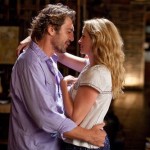 Great Life Great Love put together the Top 10 best movie quotes for you to bring out some of the most romantic moments and love lessons from the big screen. These love quotes share some of Hollywood's most romantic scenes, and yes we admit to watching the top movies for way too many hours. We write Great Love Reviews and watched hundreds of romance movies, including the classic Pride and Prejudice, When Harry Met Sally, Eat Pray Love, and even The Hangover. Hollywood really knows how to write the best love quotes that trigger an emotional reaction and make us think about our own relationships.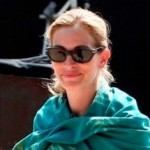 If you've ever wanted to escape reality for a great adventure, go see Eat Pray Love with Julia Roberts (Liz), Billy Crudup (Stephen), James Franco (David), and Javier Bardem (Felipe). This entertaining film is based on the book by Elizabeth Gilbert, who takes a relationship timeout after a painful divorce and bad breakup to get in touch with herself. Liz's one-year travel adventures in Italy, India and Bali offer fun reality checks and great love lessons about attracting the right kind of love.
Live from an Italian restaurant in Malibu, California, Relationship Expert and Author Liz H Kelly shares her Great Love Review of the hot movie, Eat Pray Love with Julia Roberts, Billy Crudup, James Franco and Javier Bardem. For more Great Love Reviews, visit http://greatlifegreatlove.com