Archive for colin firth
You are browsing the archives ofcolin firth | Great Life Great Love.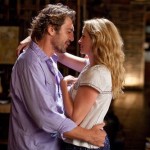 Great Life Great Love put together the Top 10 best movie quotes for you to bring out some of the most romantic moments and love lessons from the big screen. These love quotes share some of Hollywood's most romantic scenes, and yes we admit to watching the top movies for way too many hours. We write Great Love Reviews and watched hundreds of romance movies, including the classic Pride and Prejudice, When Harry Met Sally, Eat Pray Love, and even The Hangover. Hollywood really knows how to write the best love quotes that trigger an emotional reaction and make us think about our own relationships.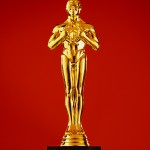 Great Life Great Love shares love lessons from the big screen. To celebrate the Oscar nominated films that will be honored on February 27, 2011 at the Kodak Theater in Hollywood, we created an Oscar Poll and Love Lessons for the Top 10 Best Picture Nominees for you. From The King's Speech to The Social Network, Directors, Actors, Writers and entertainment industry teams brought us great relationship advice and stories. Click here to vote in our Oscar 2011 Poll.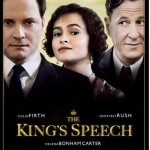 If you want to see a truly unique love story and Sundance film, check out The King's Speech with Colin Firth (King George VI, "Bertie"), Geoffrey Rush (Lionel Logue) and Helen Bonham Carter (Queen Elizabeth.) You'll be captured by the true insider's story about a man who unexpectedly becomes the King of England, and his support team who help him overcome his fear and challenges with public speaking. (Some studies have shown that fear of public speaking ranks up there with the fear of death – and most do not struggle with speech stutters like this king.)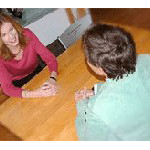 What if Bridget Jones had a Dating Coach in the first movie, Bridget Jones Diary? There probably would not have been a sequel if she read How to Attract Great Love that offers insights from thousands of coaching sessions and success stories. A Dating Coach would have told Renee Zwellweger to run from bad boy Hugh Grant and recognize her Prince Colin Firth much faster. In the second movie, Bridget Jones 2: Edge of Reason, she's smarter, but continues to have a hard time identifying the real deal. What can singles and Bridget Jones learn from a Dating Coach?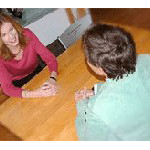 Are you ready to attract the great love that you deserve? Do you want some help from an outsider who has been there, done that. We all work on career plans, financial goals, and learn the steps are needed to buy a house – so why not create a Great Love Power Plan?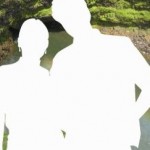 Are you truly in love with your life? Do you have rich experiences that fuel positive energy? And are there any missing pieces that deserve your attention? When I coach singles how to attract true love, the first thing that we do is look at their Life Script. It's not a long process, and this SCRIPT approach can help you easily identify what is missing.