Archive for cougar
You are browsing the archives ofcougar | Great Life Great Love.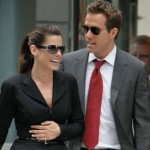 If you're ready for some great laughs and fun summer love, check out Sandra Bullock (Margaret) and Ryan Reynolds (Andrew) in the hot new movie, The Proposal. We've all met strong, single women at work who appear to have no life or feelings. This movie gets 5 stars for bringing out what every woman wants (despite title) in very funny and awkward moments.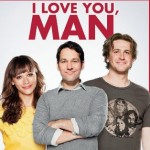 If you're ready for a playful and entertaining romantic comedy, check out the hot new movie, I Love You, Man. You'll find it uplifting to watch Paul Rudd (Peter Klaven) transform from a whimp into a Confident Metro Male who is unstoppable. When Paul gets engaged to Rashida Jones (Zooey), he gets hit with the reality that he has no male friends and goes on a search for a best man. He's got a fiance, but forgot to build a great life.