Archive for dating tips
You are browsing the archives ofdating tips | Great Life Great Love.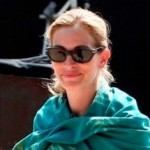 If you've ever wanted to escape reality for a great adventure, go see Eat Pray Love with Julia Roberts (Liz), Billy Crudup (Stephen), James Franco (David), and Javier Bardem (Felipe). This entertaining film is based on the book by Elizabeth Gilbert, who takes a relationship timeout after a painful divorce and bad breakup to get in touch with herself. Liz's one-year travel adventures in Italy, India and Bali offer fun reality checks and great love lessons about attracting the right kind of love.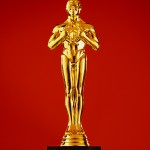 If you're looking for Mr. Right, let these Top 10 Man Code Oscars help you identify him faster with leading man movie examples just-in-time for the 82nd Academy Awards. The codes are taken from my first book, Smart Man Hunting, which includes 26 A-Z codes to help you identify the good guys, bad guys and mostly maybe guys. From the Love Match (Bradley Cooper) to the Young Explorer (Ryan Reynolds), make your love hunt and the Oscars fun with these codes in mind.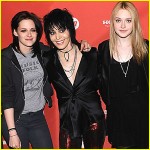 If you're ready for a fun flashback to 1970s rock-n-roll love, you'll want to check out the hot Sundance hit, The Runaways, with Kristen Stewart (Joan Jett) and Dakota Fanning (Cherrie Currie). Not only will this movie take you on the road with Joan Jett's first band, it shares the relationship challenges when dealing with fame. You don't want to miss this film when it's released in theaters March 19, 2010.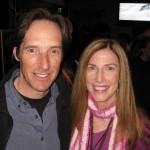 Great Life Great Love is about building a Great Life to attract Great Love. Since my passions are talking about love and movies, Sundance is my perfect match. To spice up your life, we went on a hunk hunt to capture these photos plus a special video interview with Lee Dahlberg. By taking more chances, most celebrities were open to talking after a movie, at the ski lodge and on Main Street. From Adrien Grenier (Entourage) to Tate Taylor (Winter's Bone), the stars were out promoting their latest work in Park City.

If you're ready for a great love escape to Ireland, check out the romantic comedy, Leap Year with Amy Adams (Anna), Matthew Goode (Declan) and Adam Scott (Jeremy). While Anna is on a mission to propose to her boyfriend, Jeremy, who is on a business trip in Dublin, she runs into twists and turns that will surprise and entertain you. Anna's quest is based on an Irish tradition that women can propose on Leap Day, February 29th.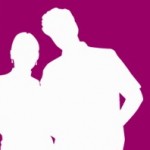 What are the Dos and Don'ts for Social Media Sites when trying to build relationships online? It's getting pretty tricky when you start mixing business and pleasure online with your updates. You really have to think twice before posting on Facebook, Twitter and Linkedin because they're so different. Based on my Dating Coaching and Social Media Marketing experience, here are 10 New Social Media Relationships Rules to guide you through the maze.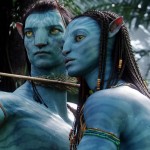 If you're ready for a new visual experience and Great Love Magic, go see the hot movie, Avatar. The love story between Jake Sully (Sam Worthington) and Neytiri (Zoe Saldana) is even more spectacular than the scenery. Jake is sent by the military into the forests of Pandora with an "an Avatar" identity so he looks like the Na'vi natives. While his primary mission is to build trust and get counter intelligence, Jake has no idea that he will find Great Love Magic when he meets Neytiri, daughter of the King.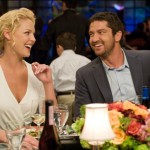 If you want to laugh out loud at a guy's dating rules, go see The Ugly Truth with Katherine Heigl (Abby) and Gerard Butler (Mike). Based on pure entertainment value, this movie gets 5 stars in my book for bringing out absurd relationship advice and fun. Just when Katherine thinks she knows what true love looks like, Gerard gives her some twisted advice in this romantic comedy.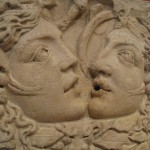 If you're ready for a great love escape to Greece for mojo, coffee and magic, go see My Life in Ruins with Nia Vardalos (Georgia) and Alexis Georgoulis (Poupi). It's summer love at it's best from Hollywood and the writer of My Big Fat Greek Wedding. You're guaranteed to see cool scenery along the Mediterranean coast, laugh out loud and dream about Greek Lovers.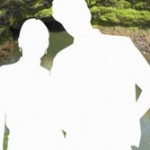 Are you ready to update your internet profile to attract your perfect match online? Your profile is your online resume. It's your marketing pitch to attract more first dates, have more second dates, and give you options – so you get to choose who gets past the critical third date mark, and maybe even down […]
Live from a hot bachelor apartment, Relationship Expert and Author Liz Kelly shares her Great Love Review of the hot movie, Morning Glory, with Rachel McAdams, Patrick Wilson, Harrison Ford, and Diane Keaton. What we learned about love in the movie is that if your boyfriend throws your cell phone into the freezer, he's totally into you! For more dating tips and Great Love Reviews about love visit, Great Life Great Love, http://greatlifegreatlove.com