Archive for Elijah Wood
You are browsing the archives ofElijah Wood | Great Life Great Love.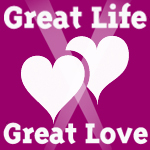 Great Life Great Love shares love lessons from the big screen, and is happy to release our Top 10 Romance Movies for 2010. We're missing Sandra Bullock's The Proposal and All About Steve this year, but we've had some good films so far, and there are more on the way from Hollywood. My prediction is that the best romance movie of 2010 will be Morning Glory or Love and Other Drugs (Out Thanksgiving.) Below are movie ratings and Great Love Reviews (No Spoilers!) for our Top 10 picks. Let us know your favorites.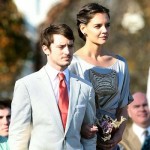 If you have any doubts about whether great love exists, The Romantics will change your mind with Katie Holmes (Laurie) and Josh Duhamel (Tom) when it hits theaters in SEPT 10, 2010. This 5-star romantic comedy has an awesome cast that will make you cry, laugh, and walk away a believer! It was fate for me to get a press pass for the the world premiere at the Sundance Film Festival so I could give you a sneak preview (No Spoilers, just fun tips and interviews). It was also magical to be on the red carpet of a Creative Coalition event at Sundance where we captured Elijah Wood speaking about the cast.