Archive for Julia Roberts
You are browsing the archives ofJulia Roberts | Great Life Great Love.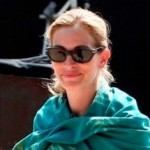 If you've ever wanted to escape reality for a great adventure, go see Eat Pray Love with Julia Roberts (Liz), Billy Crudup (Stephen), James Franco (David), and Javier Bardem (Felipe). This entertaining film is based on the book by Elizabeth Gilbert, who takes a relationship timeout after a painful divorce and bad breakup to get in touch with herself. Liz's one-year travel adventures in Italy, India and Bali offer fun reality checks and great love lessons about attracting the right kind of love.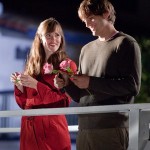 If you're ready for an all-star cast, laughs, and every emotion in the book, check out Valentine's Day with Ashton Kutcher, Jennifer Garner and 18 other Hollywood box office leads. While the story plays like Love Actually where you're following way too many relationships, there is one big love lesson in this romantic comedy that Gary Marshall cleverly brings out.
Live from an Italian restaurant in Malibu, California, Relationship Expert and Author Liz H Kelly shares her Great Love Review of the hot movie, Eat Pray Love with Julia Roberts, Billy Crudup, James Franco and Javier Bardem. For more Great Love Reviews, visit http://greatlifegreatlove.com