Archive for love affair
You are browsing the archives oflove affair | Great Life Great Love.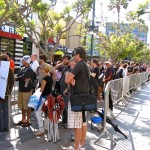 When Apple released it's iPhone 4 last Thursday, the record pre-order reservations (600,000) and long store lines (many reporting up to a 12 hour wait) make you wonder if this love affair with a cell phone has gone overboard? Have iPhones become more important than romantic relationships? If you saw the Manhattan Beach Village Mall (video below) line wrapped around Macy's, you'd say it looks like the same crazy draw that we feel when we first start building a Great Love relationship.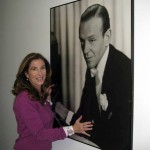 We can all learn from love in the movies. After all, they've been scripted to make us emotionally charged and think about the life lessons. As your Great Love Reporter and entertainment executive, there are tons of movie couple examples in my Books, CDs and Articles. For fun, below are my top 10 picks and the love lessons from the big screen for the Best Romance Movies for the 21st Century.