Archive for love coach
You are browsing the archives oflove coach | Great Life Great Love.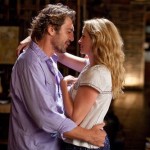 Great Life Great Love put together the Top 10 best movie quotes for you to bring out some of the most romantic moments and love lessons from the big screen. These love quotes share some of Hollywood's most romantic scenes, and yes we admit to watching the top movies for way too many hours. We write Great Love Reviews and watched hundreds of romance movies, including the classic Pride and Prejudice, When Harry Met Sally, Eat Pray Love, and even The Hangover. Hollywood really knows how to write the best love quotes that trigger an emotional reaction and make us think about our own relationships.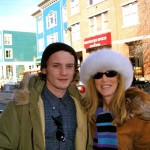 If you've ever struggled with a long-distance relationship, Like Crazy is for you. In this entertaining Sundance 2011 hit, Drake Doremus (Director), Anton Yelchin (Jacob) and Felicity Jones (Anna) capture the heartache involved in long-distance love. This young couple has extraordinary circumstances with a 6,000 mile distance between London and Los Angeles, and you can feel every emotion that they're going through as they text each other, deal with time zone differences, and wonder what the other person is doing all the time. Jennifer Lawrence (Oscar Nominee for Sundance hit, Winter's Bone) works with Jacob, and plays a much different role as Jacob's distraction when the couple spends months separated. Many congrats to Drake Doremus for winning the Grand Jury Prize Drama at the festival (same prize Precious won.)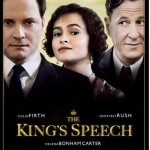 If you want to see a truly unique love story and Sundance film, check out The King's Speech with Colin Firth (King George VI, "Bertie"), Geoffrey Rush (Lionel Logue) and Helen Bonham Carter (Queen Elizabeth.) You'll be captured by the true insider's story about a man who unexpectedly becomes the King of England, and his support team who help him overcome his fear and challenges with public speaking. (Some studies have shown that fear of public speaking ranks up there with the fear of death – and most do not struggle with speech stutters like this king.)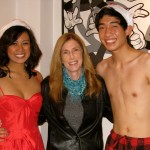 Great Life Great Love is all about helping you attract the Great Love that you deserve, and the holidays are the perfect time to get out there and take more chances. If you're one of the 97 million singles in the US (ages 18 and older), here are 10 Holiday Pickup Lines plus 5 Flirty Bonus Questions that can help you find great dates this season. For the best results, deliver these icebreakers with a big grin and confidence (It's all about the delivery, and confidence is the sexiest part of your wardrobe! And if you're sad, leave your glum at home or these lines won't work. Take my advice in the pickup department, "fake it until you make it.")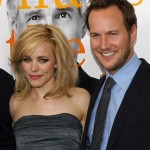 If you're ready for some great laughs and romantic comedy, check out Morning Glory with a 5-star cast: Rachel McAdams, Harrison Ford, Diane Keaton, Jeff Goldblum, Ty Burrell and Patrick Wilson (aka Rachel's great love interest.) When Rachel (Becky) gets fired from her Good Morning New Jersey producer job, it's the best thing that ever happened to her. When knocked down, Becky's career comeback is truly entertaining and inspirational.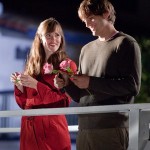 If you're ready for an all-star cast, laughs, and every emotion in the book, check out Valentine's Day with Ashton Kutcher, Jennifer Garner and 18 other Hollywood box office leads. While the story plays like Love Actually where you're following way too many relationships, there is one big love lesson in this romantic comedy that Gary Marshall cleverly brings out.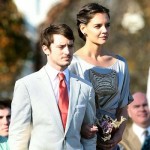 If you have any doubts about whether great love exists, The Romantics will change your mind with Katie Holmes (Laurie) and Josh Duhamel (Tom) when it hits theaters in SEPT 10, 2010. This 5-star romantic comedy has an awesome cast that will make you cry, laugh, and walk away a believer! It was fate for me to get a press pass for the the world premiere at the Sundance Film Festival so I could give you a sneak preview (No Spoilers, just fun tips and interviews). It was also magical to be on the red carpet of a Creative Coalition event at Sundance where we captured Elijah Wood speaking about the cast.