Archive for love lessons
You are browsing the archives oflove lessons | Great Life Great Love.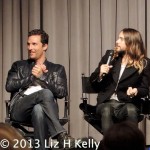 With Oscar Sunday on March 2, 2014, Hollywood is buzzing with 9 Best Picture candidates. To help you with your Oscar Polls, below are our favorites, in order of priority. Our top 4 picks are "12 Years a Slave," "Dallas Buyers Club", "Captain Phillips" and "Her". We love "Her"! Who do you think will take home the gold?
1. 12 Years a Slave – "12 Years a Slave" is by far the Best Picture of the year IMHO. The masterpiece has great depth, and is based on a true story that will make you think deeply about US history. We were fortunate to hear Chiwetel Ejiofor (Solomon Northup), Lupita Nyong'o (Patsey) and Director Steve McQueen during an Oscar Screening Q&A hosted by The Wrap that you can watch in our Q&A VIDEO: Chiwetel Ejiofor, Lupita Nyong'o, Steve McQueen. Chiwetel won at the BAFTA Awards, and Lupita won top honors at the SAG Awards.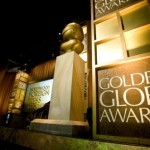 Great Life Great Love is happy to share the 2011 Golden Globes Awards Winners and Survey Results based on feedback from movie lovers on the best films, actors, actresses, directors, screenplays and songs who voted thru Facebook and Twitter in our poll. We write Great Love Reviews with love lessons from the big screen from our Los Angeles-based home, and awards season is our favorite time of year!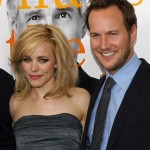 If you're ready for some great laughs and romantic comedy, check out Morning Glory with a 5-star cast: Rachel McAdams, Harrison Ford, Diane Keaton, Jeff Goldblum, Ty Burrell and Patrick Wilson (aka Rachel's great love interest.) When Rachel (Becky) gets fired from her Good Morning New Jersey producer job, it's the best thing that ever happened to her. When knocked down, Becky's career comeback is truly entertaining and inspirational.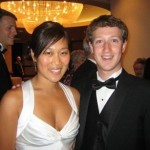 If you're one of the 500 million users on Facebook, you must see The Social Network with Jesse Eisenberg (Mark Zuckerberg, Facebook CEO), Justin Timberlake (Sean Parker, Napster Founder), Rashida Jones (Marylin Delpy) and Rooney Mara (Erica Albright, Mark's girlfriend.) Even though the breakup in the opening scene is fiction, you'll be glued to Mark's comeback story about how he built Facebook. We actually get two love lessons from this movie, the made-up story and Mark's real life love story.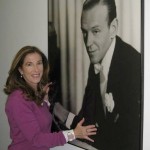 After years of watching romance movies, working in the entertainment biz and coaching singles how to find love, here's my top 10 list with love lessons from the big screen. From Ingrid Bergman in Casablanca to Meg Ryan in everything, these scripts have given us big things to think about love. You'll find the Great Life Great Love list includes titles from 1939-1998.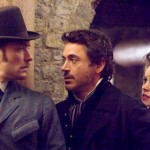 If you love mysteries, London, and Big Ben, then Sherlock Holmes can take you there. However, if you're looking for romance in this film, it's even more of a mystery to find for Sherlock (Robert Downey Jr), Watson (Jude Law), Irene (Rachel McAdams) and Mary (Kelly Reilly). The biggest love lesson in this movie is avoid falling for a mystery man who is totally obsessed with work. Below are 3 romance clues that signal trouble based on this movie.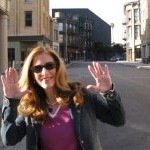 We've got some exciting romance movies coming out this summer. To bring out the love lessons from the big screen, we'll be posting Great Love Reviews with the highlights (no spoilers!). After all, movies are scripted to make us emotionally charged and think about life and love. Below is our Top 10 sizzling summer line-up recommended for your romance movie calendar.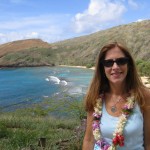 Hawaii is magical place where many Hollywood Movies have been filmed. Enjoy these 5 Great Love Review videos filmed at famous scene locations from Great Life Great Love, http://www.greatlifegreatlove.com. From Blue Hawaii with Elvis Presley and Joan Blackman to Forgetting Sarah Marshall with Jason Segel and Kristen Bell, Hollywood keeps telling us love stories from the islands. Mahalo, Aloha, and Good Luck finding your Great Love!