Archive for Malin Akerman
You are browsing the archives ofMalin Akerman | Great Life Great Love.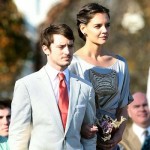 If you have any doubts about whether great love exists, The Romantics will change your mind with Katie Holmes (Laurie) and Josh Duhamel (Tom) when it hits theaters in SEPT 10, 2010. This 5-star romantic comedy has an awesome cast that will make you cry, laugh, and walk away a believer! It was fate for me to get a press pass for the the world premiere at the Sundance Film Festival so I could give you a sneak preview (No Spoilers, just fun tips and interviews). It was also magical to be on the red carpet of a Creative Coalition event at Sundance where we captured Elijah Wood speaking about the cast.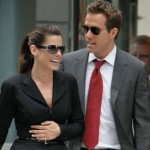 If you're ready for some great laughs and fun summer love, check out Sandra Bullock (Margaret) and Ryan Reynolds (Andrew) in the hot new movie, The Proposal. We've all met strong, single women at work who appear to have no life or feelings. This movie gets 5 stars for bringing out what every woman wants (despite title) in very funny and awkward moments.