Archive for movie review
You are browsing the archives ofmovie review | Great Life Great Love.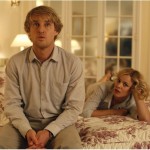 IIf you want a great summer escape to the most romantic city on earth, Midnight in Paris with Owen Wilson (Gil) and Rachel McAdams (Inez) is your Woody Allen ticket! From the Eiffel Tower to the Notre Dame Cathedral and Louvre Museum, this Cannes Film Festival hit will make you want more. It's a combination comedy and fantasy that lights up the screen with Paris magic. When Gil declares that he wants to stay in Paris in response to his fiance Inez's dream to have a house in Malibu, it's your first hint of the romantic disconnect that gets bigger as the story unfolds.
If you're ready for an entertaining film that's based on a true story and is all about relationships, you'll love The Fighter with Mark Wahlberg ("Irish" Mickey Ward), Christian Bale (Dickey Eklund) and Amy Adams (Mickey's girlfriend Charlene Fleming.) When Mickey gets beaten badly in the opening fight by a boxer who is 20 pounds heavier, the film turns into a powerful comeback story with many conflicts between love and money. Everyone wants a piece of Mickey, and there is a clear divide between who really cares, and who's there for their own personal gain in this very small town story.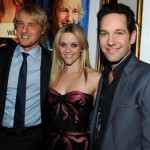 If you want to see a fun and light-hearted romantic comedy, How Do You Know with Reese Witherspoon (Lisa), Owen Wilson (Matty), Paul Rudd (George) and Jack Nicholson (George's dad, Charles) is the ticket this holiday. Lisa plays a professional softball player, who finds herself in the middle of a career crisis and love-triangle twists while searching for her "regular plan." Everyone in this movie is actually going through a self-discovery struggle, making How Do you Know the perfect title.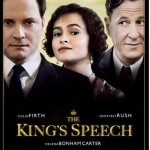 If you want to see a truly unique love story and Sundance film, check out The King's Speech with Colin Firth (King George VI, "Bertie"), Geoffrey Rush (Lionel Logue) and Helen Bonham Carter (Queen Elizabeth.) You'll be captured by the true insider's story about a man who unexpectedly becomes the King of England, and his support team who help him overcome his fear and challenges with public speaking. (Some studies have shown that fear of public speaking ranks up there with the fear of death – and most do not struggle with speech stutters like this king.)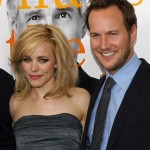 If you're ready for some great laughs and romantic comedy, check out Morning Glory with a 5-star cast: Rachel McAdams, Harrison Ford, Diane Keaton, Jeff Goldblum, Ty Burrell and Patrick Wilson (aka Rachel's great love interest.) When Rachel (Becky) gets fired from her Good Morning New Jersey producer job, it's the best thing that ever happened to her. When knocked down, Becky's career comeback is truly entertaining and inspirational.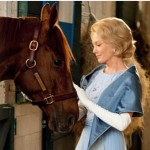 f you're ready for inspiration, go see the movie Secretariat with Diane Lane (Penny Chenery Tweedy). It's about the powerful Great Love Relationships between a horse, owner and champion team. Penny's focus and determination results in the 1973 Triple Crown winner (race video below). To reach this dream, she gets challenged by her husband, Dylan Walsh (Jack Tweedy) and brother, Dylan Baker (Hollis Chenery), who want to sell Secretariat and Meadow Farm in Virginia when her parents pass away. Penny builds 5 powerful relationships that make the love lessons in this film off the charts. Secretariat triumphs with a winning team that Penny creates: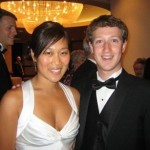 If you're one of the 500 million users on Facebook, you must see The Social Network with Jesse Eisenberg (Mark Zuckerberg, Facebook CEO), Justin Timberlake (Sean Parker, Napster Founder), Rashida Jones (Marylin Delpy) and Rooney Mara (Erica Albright, Mark's girlfriend.) Even though the breakup in the opening scene is fiction, you'll be glued to Mark's comeback story about how he built Facebook. We actually get two love lessons from this movie, the made-up story and Mark's real life love story.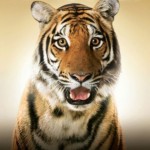 Along with a ton of laughs, there are Great Love lessons in the hot summer hit, The Hangover. While most of the movie is about a wild bachelor party, the tigers come out in Las Vegas and Los Angeles to test the trust in their relationships. As soon as someone starts challenging you with crazy Tiger Talk, you want to run. Here's the Entourage, Wild Tigers and Cool Cougars in this fun comedy.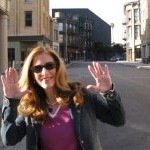 We've got some exciting romance movies coming out this summer. To bring out the love lessons from the big screen, we'll be posting Great Love Reviews with the highlights (no spoilers!). After all, movies are scripted to make us emotionally charged and think about life and love. Below is our Top 10 sizzling summer line-up recommended for your romance movie calendar.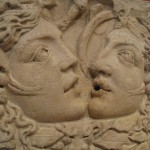 If you're ready for a great love escape to Greece for mojo, coffee and magic, go see My Life in Ruins with Nia Vardalos (Georgia) and Alexis Georgoulis (Poupi). It's summer love at it's best from Hollywood and the writer of My Big Fat Greek Wedding. You're guaranteed to see cool scenery along the Mediterranean coast, laugh out loud and dream about Greek Lovers.
Live from the woods in Alaska (or is it?), Relationship Expert and Author Liz Kelly shares her Great Love Review for the hot movie, The Proposal, with Sandra Bullock and Ryan Reynolds. Find out what happens when a Cougar Boss leaves New York City to Sitka, Alaska, for Ryan's big family weekend. For more love tips and fun movie reviews, visit, http://www.greatlifegreatlove.com
Live from a hot bachelor apartment, Relationship Expert and Author Liz Kelly shares her Great Love Review of the hot movie, Morning Glory, with Rachel McAdams, Patrick Wilson, Harrison Ford, and Diane Keaton. What we learned about love in the movie is that if your boyfriend throws your cell phone into the freezer, he's totally into you! For more dating tips and Great Love Reviews about love visit, Great Life Great Love, http://greatlifegreatlove.com
Live from an Italian restaurant in Malibu, California, Relationship Expert and Author Liz H Kelly shares her Great Love Review of the hot movie, Eat Pray Love with Julia Roberts, Billy Crudup, James Franco and Javier Bardem. For more Great Love Reviews, visit http://greatlifegreatlove.com