Archive for movie reviews
You are browsing the archives ofmovie reviews | Great Life Great Love.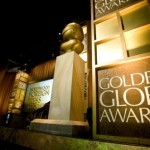 Great Life Great Love is happy to share the 2011 Golden Globes Awards Winners and Survey Results based on feedback from movie lovers on the best films, actors, actresses, directors, screenplays and songs who voted thru Facebook and Twitter in our poll. We write Great Love Reviews with love lessons from the big screen from our Los Angeles-based home, and awards season is our favorite time of year!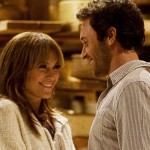 If you're looking for some hope that Great Love can be found, check out The Back-Up Plan with Jennifer Lopez (Zoe) and Alex O'Loughlin (Stan). In this fun romantic comedy, Zoe meets the right guy who is a Bachelor Available (best kind of guy in my first book, Smart Man Hunting). As soon as Zoe decides to give up and have a baby on her own, her man magically appears. What we learn about love in this movie is that it's important to be open to a relationship when the real deal shows up.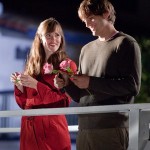 If you're ready for an all-star cast, laughs, and every emotion in the book, check out Valentine's Day with Ashton Kutcher, Jennifer Garner and 18 other Hollywood box office leads. While the story plays like Love Actually where you're following way too many relationships, there is one big love lesson in this romantic comedy that Gary Marshall cleverly brings out.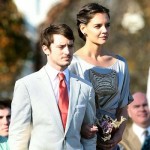 If you have any doubts about whether great love exists, The Romantics will change your mind with Katie Holmes (Laurie) and Josh Duhamel (Tom) when it hits theaters in SEPT 10, 2010. This 5-star romantic comedy has an awesome cast that will make you cry, laugh, and walk away a believer! It was fate for me to get a press pass for the the world premiere at the Sundance Film Festival so I could give you a sneak preview (No Spoilers, just fun tips and interviews). It was also magical to be on the red carpet of a Creative Coalition event at Sundance where we captured Elijah Wood speaking about the cast.

If you're ready for a great love escape to Ireland, check out the romantic comedy, Leap Year with Amy Adams (Anna), Matthew Goode (Declan) and Adam Scott (Jeremy). While Anna is on a mission to propose to her boyfriend, Jeremy, who is on a business trip in Dublin, she runs into twists and turns that will surprise and entertain you. Anna's quest is based on an Irish tradition that women can propose on Leap Day, February 29th.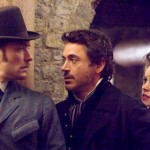 If you love mysteries, London, and Big Ben, then Sherlock Holmes can take you there. However, if you're looking for romance in this film, it's even more of a mystery to find for Sherlock (Robert Downey Jr), Watson (Jude Law), Irene (Rachel McAdams) and Mary (Kelly Reilly). The biggest love lesson in this movie is avoid falling for a mystery man who is totally obsessed with work. Below are 3 romance clues that signal trouble based on this movie.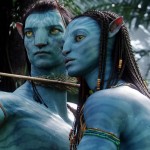 If you're ready for a new visual experience and Great Love Magic, go see the hot movie, Avatar. The love story between Jake Sully (Sam Worthington) and Neytiri (Zoe Saldana) is even more spectacular than the scenery. Jake is sent by the military into the forests of Pandora with an "an Avatar" identity so he looks like the Na'vi natives. While his primary mission is to build trust and get counter intelligence, Jake has no idea that he will find Great Love Magic when he meets Neytiri, daughter of the King.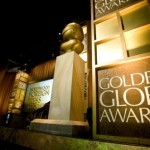 Great Life Great Love is here to help you build a Great Life to attract Great Love through Hollywood Movie and Happy Heart examples! Live from Santa Monica, California, Relationship Expert, Author and Great Love Reporter, Liz H. Kelly, shares her top 4 Golden Globe picks from her Great Love Reviews. After going to the 2009 Sundance Film Festival, she's happy to share that 2 of her picks were Sundance hits. Kelly will be reporting live at Sundance 2010, and will continue to keep you updated on all the awards buzz and love tips around movies.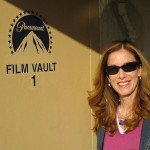 Great Life Great Love is here to help you build a Great Life to attract Great Love! Liz Kelly Live presents this cool fireworks video from the beach at the Santa Monica Pier's 100th Birthday Party on 09/09/09! Many Hollywood movies were also filmed on this pier and gave us some great life lessons. Below are 5 films shot at this hot movie location. But first, sit back, enjoy the fireworks show, and fill your life up with fun events like these!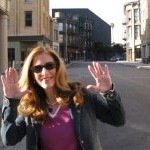 We've got some exciting romance movies coming out this summer. To bring out the love lessons from the big screen, we'll be posting Great Love Reviews with the highlights (no spoilers!). After all, movies are scripted to make us emotionally charged and think about life and love. Below is our Top 10 sizzling summer line-up recommended for your romance movie calendar.
Great Lovers versus Bad Lovers, movie reviews and internet dating tips
Live from a hot bachelor apartment, Relationship Expert and Author Liz Kelly shares her Great Love Review of the hot movie, Morning Glory, with Rachel McAdams, Patrick Wilson, Harrison Ford, and Diane Keaton. What we learned about love in the movie is that if your boyfriend throws your cell phone into the freezer, he's totally into you! For more dating tips and Great Love Reviews about love visit, Great Life Great Love, http://greatlifegreatlove.com