Archive for must love dogs
You are browsing the archives ofmust love dogs | Great Life Great Love.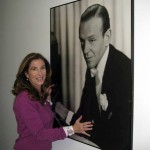 We can all learn from love in the movies. After all, they've been scripted to make us emotionally charged and think about the life lessons. As your Great Love Reporter and entertainment executive, there are tons of movie couple examples in my Books, CDs and Articles. For fun, below are my top 10 picks and the love lessons from the big screen for the Best Romance Movies for the 21st Century.