Archive for Patrick Wilson
You are browsing the archives ofPatrick Wilson | Great Life Great Love.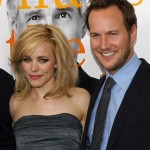 If you're ready for some great laughs and romantic comedy, check out Morning Glory with a 5-star cast: Rachel McAdams, Harrison Ford, Diane Keaton, Jeff Goldblum, Ty Burrell and Patrick Wilson (aka Rachel's great love interest.) When Rachel (Becky) gets fired from her Good Morning New Jersey producer job, it's the best thing that ever happened to her. When knocked down, Becky's career comeback is truly entertaining and inspirational.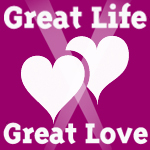 Great Life Great Love shares love lessons from the big screen, and is happy to release our Top 10 Romance Movies for 2010. We're missing Sandra Bullock's The Proposal and All About Steve this year, but we've had some good films so far, and there are more on the way from Hollywood. My prediction is that the best romance movie of 2010 will be Morning Glory or Love and Other Drugs (Out Thanksgiving.) Below are movie ratings and Great Love Reviews (No Spoilers!) for our Top 10 picks. Let us know your favorites.
Live from a hot bachelor apartment, Relationship Expert and Author Liz Kelly shares her Great Love Review of the hot movie, Morning Glory, with Rachel McAdams, Patrick Wilson, Harrison Ford, and Diane Keaton. What we learned about love in the movie is that if your boyfriend throws your cell phone into the freezer, he's totally into you! For more dating tips and Great Love Reviews about love visit, Great Life Great Love, http://greatlifegreatlove.com