Archive for Paul Rudd
You are browsing the archives ofPaul Rudd | Great Life Great Love.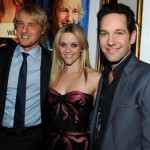 If you want to see a fun and light-hearted romantic comedy, How Do You Know with Reese Witherspoon (Lisa), Owen Wilson (Matty), Paul Rudd (George) and Jack Nicholson (George's dad, Charles) is the ticket this holiday. Lisa plays a professional softball player, who finds herself in the middle of a career crisis and love-triangle twists while searching for her "regular plan." Everyone in this movie is actually going through a self-discovery struggle, making How Do you Know the perfect title.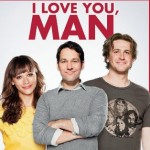 If you're ready for a playful and entertaining romantic comedy, check out the hot new movie, I Love You, Man. You'll find it uplifting to watch Paul Rudd (Peter Klaven) transform from a whimp into a Confident Metro Male who is unstoppable. When Paul gets engaged to Rashida Jones (Zooey), he gets hit with the reality that he has no male friends and goes on a search for a best man. He's got a fiance, but forgot to build a great life.