Archive for Rashida Jones
You are browsing the archives ofRashida Jones | Great Life Great Love.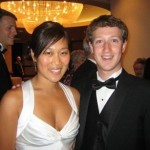 If you're one of the 500 million users on Facebook, you must see The Social Network with Jesse Eisenberg (Mark Zuckerberg, Facebook CEO), Justin Timberlake (Sean Parker, Napster Founder), Rashida Jones (Marylin Delpy) and Rooney Mara (Erica Albright, Mark's girlfriend.) Even though the breakup in the opening scene is fiction, you'll be glued to Mark's comeback story about how he built Facebook. We actually get two love lessons from this movie, the made-up story and Mark's real life love story.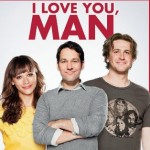 If you're ready for a playful and entertaining romantic comedy, check out the hot new movie, I Love You, Man. You'll find it uplifting to watch Paul Rudd (Peter Klaven) transform from a whimp into a Confident Metro Male who is unstoppable. When Paul gets engaged to Rashida Jones (Zooey), he gets hit with the reality that he has no male friends and goes on a search for a best man. He's got a fiance, but forgot to build a great life.
Live from the Johns Hopkins University where they filmed The Social Network, Relationship Expert and Author Liz Kelly shares her Great Love Review of this hot film about Facebook's CEO, Mark Zuckerberg, played by Jesse Eisenberg, and how he built the biggest social network with Justin Timberlake (Sean Parker, Napster Founder), Rashida Jones (Marylin Delpy) and Rooney Mara (Erica Albright, Mark's girlfriend.) For more dating tips and movie reviews, visit http://www.greatlifetgreatlove.com