Archive for relationships
You are browsing the archives ofrelationships | Great Life Great Love.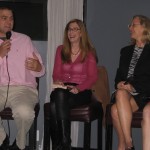 Come talk Dating and Relationships with a group of fun industry experts and me (Author of Great Life Great Love series, Dating Coach and PR/Marketing Consultant at the Social Media Club of Los Angeles on Thursday, Jan 14, 2010 from 7-10pm at 12th & Highland in Manhattan Beach, CA. Exactly one month before Valentine's Day, come hear all about how social media can help you with the hook ups. RSVP on Facebook Dating & Relationships: The Game Has Changed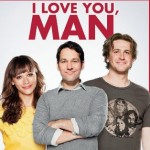 If you're ready for a playful and entertaining romantic comedy, check out the hot new movie, I Love You, Man. You'll find it uplifting to watch Paul Rudd (Peter Klaven) transform from a whimp into a Confident Metro Male who is unstoppable. When Paul gets engaged to Rashida Jones (Zooey), he gets hit with the reality that he has no male friends and goes on a search for a best man. He's got a fiance, but forgot to build a great life.