Archive for Roman Holiday
You are browsing the archives ofRoman Holiday | Great Life Great Love.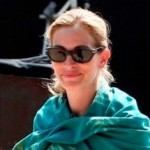 If you've ever wanted to escape reality for a great adventure, go see Eat Pray Love with Julia Roberts (Liz), Billy Crudup (Stephen), James Franco (David), and Javier Bardem (Felipe). This entertaining film is based on the book by Elizabeth Gilbert, who takes a relationship timeout after a painful divorce and bad breakup to get in touch with herself. Liz's one-year travel adventures in Italy, India and Bali offer fun reality checks and great love lessons about attracting the right kind of love.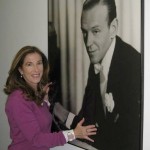 After years of watching romance movies, working in the entertainment biz and coaching singles how to find love, here's my top 10 list with love lessons from the big screen. From Ingrid Bergman in Casablanca to Meg Ryan in everything, these scripts have given us big things to think about love. You'll find the Great Life Great Love list includes titles from 1939-1998.