Archive for Sherlock Holmes
You are browsing the archives ofSherlock Holmes | Great Life Great Love.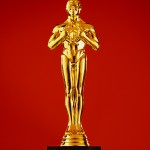 If you're looking for Mr. Right, let these Top 10 Man Code Oscars help you identify him faster with leading man movie examples just-in-time for the 82nd Academy Awards. The codes are taken from my first book, Smart Man Hunting, which includes 26 A-Z codes to help you identify the good guys, bad guys and mostly maybe guys. From the Love Match (Bradley Cooper) to the Young Explorer (Ryan Reynolds), make your love hunt and the Oscars fun with these codes in mind.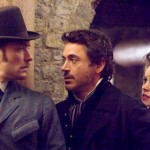 If you love mysteries, London, and Big Ben, then Sherlock Holmes can take you there. However, if you're looking for romance in this film, it's even more of a mystery to find for Sherlock (Robert Downey Jr), Watson (Jude Law), Irene (Rachel McAdams) and Mary (Kelly Reilly). The biggest love lesson in this movie is avoid falling for a mystery man who is totally obsessed with work. Below are 3 romance clues that signal trouble based on this movie.