Archive for The Back-Up Plan
You are browsing the archives ofThe Back-Up Plan | Great Life Great Love.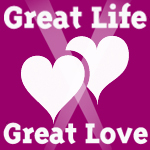 Great Life Great Love shares love lessons from the big screen, and is happy to release our Top 10 Romance Movies for 2010. We're missing Sandra Bullock's The Proposal and All About Steve this year, but we've had some good films so far, and there are more on the way from Hollywood. My prediction is that the best romance movie of 2010 will be Morning Glory or Love and Other Drugs (Out Thanksgiving.) Below are movie ratings and Great Love Reviews (No Spoilers!) for our Top 10 picks. Let us know your favorites.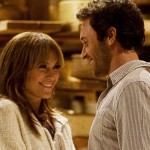 If you're looking for some hope that Great Love can be found, check out The Back-Up Plan with Jennifer Lopez (Zoe) and Alex O'Loughlin (Stan). In this fun romantic comedy, Zoe meets the right guy who is a Bachelor Available (best kind of guy in my first book, Smart Man Hunting). As soon as Zoe decides to give up and have a baby on her own, her man magically appears. What we learn about love in this movie is that it's important to be open to a relationship when the real deal shows up.