Archive for Upright Citizens Brigade
You are browsing the archives ofUpright Citizens Brigade | Great Life Great Love.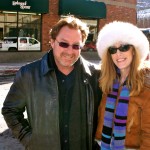 f you're ready for a refreshing comedy, check out the Sundance 2011 hit, Cedar Rapids about a group of insurance agents who travel to the big city of Cedar Rapids, Iowa (in theaters Feb 11, 2011). You'll love the chemistry and laughs with this all-star cast: Ed Helms, John C Reilly, Anne Heche, Sigourney Weaver, Isiah Whitlock Jr (The Wire) and Stephen Root (24, Seinfeld.) When Ed Helms (Tim Lippe) gets asked to represent BrownStar Insurance at the annual convention by his boss, he bravely prepares for his big city adventure and competition for the 4-Star Award. Tim's naïve about life and love, which makes for great comedy.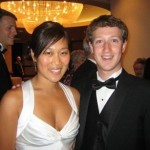 If you're one of the 500 million users on Facebook, you must see The Social Network with Jesse Eisenberg (Mark Zuckerberg, Facebook CEO), Justin Timberlake (Sean Parker, Napster Founder), Rashida Jones (Marylin Delpy) and Rooney Mara (Erica Albright, Mark's girlfriend.) Even though the breakup in the opening scene is fiction, you'll be glued to Mark's comeback story about how he built Facebook. We actually get two love lessons from this movie, the made-up story and Mark's real life love story.