Archive for valentines day
You are browsing the archives ofvalentines day | Great Life Great Love.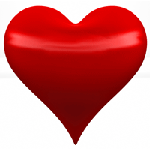 Who says Valentine's Day has to be expensive, and why is it only celebrated 1 day a year? Why are Americans predicted to spend $13 million on Valentines this year when it's the sentimental value that outweighs any purchase price? Simply by leaping out of your romantic routine, you can ignite sparks without breaking the bank. You can build more great love with a thoughtful gift over a big bill any day!