Archive for June 2011
You are browsing the archives ofJune, 2011 | Great Life Great Love.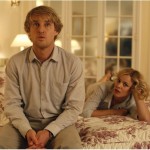 IIf you want a great summer escape to the most romantic city on earth, Midnight in Paris with Owen Wilson (Gil) and Rachel McAdams (Inez) is your Woody Allen ticket! From the Eiffel Tower to the Notre Dame Cathedral and Louvre Museum, this Cannes Film Festival hit will make you want more. It's a combination comedy and fantasy that lights up the screen with Paris magic. When Gil declares that he wants to stay in Paris in response to his fiance Inez's dream to have a house in Malibu, it's your first hint of the romantic disconnect that gets bigger as the story unfolds.