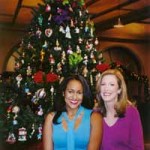 As featured on ABCNews.com, take advantage of Kelly's Dating Coaching packages. You'll gain greater confidence, increase your Love Power, create a dating plan, and see great dates line up to meet you by working with a real Hitch who's been there, done that.
"Liz helped me get on the right track with internet dating. Not only did she jazz up my essays, but she sent me to LookBetterOnline.com for new photos. After I posted my revised essays and professional photos, I got a ton of emails from great guys." – Donna, 42, Chicago
"Liz's suggestions and take on things were invaluable. Her advice made me a better date."
– Bill, 39, Los Angeles, CA
Liz empowers singles to boost their numbers, ego and odds of finding a Perfect Match. Her dating strategy and "research" are based on:
• Coaching sessions with thousands of singles
• Interviews with thousands of singles and happily married couples
• testing 10 internet dating sites
• using 2 matchmakers
• trying 3 speed dating services
• connecting with singles at silent dating events
• and success with serendipity
One Hour Initial Coaching – $125.00/ hour – Add to cart
Five Hour Dating Coaching – $425.00 (you save $200.00) – Add to cart

Singles Hire Coaches to Improve their Dating Game
Looking for more Great Love tips? You'll find books, audio CDs and coaching services in
Great Love Store
.