Archive for May 2010
You are browsing the archives ofMay, 2010 | Great Life Great Love.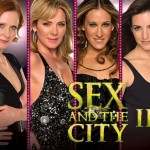 If you're ready for a fashion feast and Middle Eastern escape with the girls, go see Sex and the City 2 with Sarah Jessica Parker (Carrie), Kristin Davis (Charlotte), Cynthia Nixon (Miranda) and Kim Cattrall(Samantha) as they "Carrie On" two years after the first movie. Even though this sequel is long (2 ½ hours), the writer cleverly keeps your attention with a road trip to Abu Dhabi. We won't spoil the movie here, but rather comment on the fashion parade and their great United Arab Emirates adventure.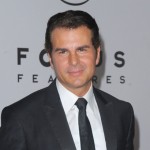 Are you ready to watch Sex and the City 2 on May 27, 2010, as Carrie, Charlotte, Miranda, and Samantha "carry on" in their next chapter of their lives? We got a rare interview with one of the cast members, Vincent De Paul, at the Turner Classic Movie Film Festival in Hollywood, where he shared the inside scoop on the wedding scene in the video below (No spoilers!). Vincent provides hints about the groom by saying, "The character is the Italian, and his last name is Marino, and you will recognize him."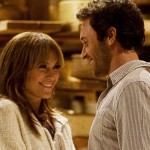 If you're looking for some hope that Great Love can be found, check out The Back-Up Plan with Jennifer Lopez (Zoe) and Alex O'Loughlin (Stan). In this fun romantic comedy, Zoe meets the right guy who is a Bachelor Available (best kind of guy in my first book, Smart Man Hunting). As soon as Zoe decides to give up and have a baby on her own, her man magically appears. What we learn about love in this movie is that it's important to be open to a relationship when the real deal shows up.