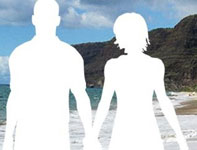 If you're dating online, let us write a winning profile and photo review that can help you make great first impressions online. These revisions have been proven to increase the quantity and quality of profile responses by 500%.
Profile Makeovers include suggestions for 4 online presentations:
Username Suggestions – 3 fun usernames to attract someone's eye
Headline Suggestions – 3 fun headline suggestions to help you stand out
Photo Review – honest critique from a corporate photographer
Essay Makeover – complete essay makeover with your marketing pitch
To get started, you'll be sent a ten question profile survey. Once we receive your survey answers are received, your new profile will be emailed to you within 48 hours.
Ready for great dates? – Let us rewrite your internet dating profile to attract your type faster.
Great Love Profile Makeover – $125.00 – Add to cart
(Includes Internet Dating Headline, Essay Revisions and Photo Review)
Looking for more Great Love tips? You'll find books, audio CDs and coaching services in
Great Love Store
.