Archive for December 2010
You are browsing the archives ofDecember, 2010 | Great Life Great Love.
If you're ready for an entertaining film that's based on a true story and is all about relationships, you'll love The Fighter with Mark Wahlberg ("Irish" Mickey Ward), Christian Bale (Dickey Eklund) and Amy Adams (Mickey's girlfriend Charlene Fleming.) When Mickey gets beaten badly in the opening fight by a boxer who is 20 pounds heavier, the film turns into a powerful comeback story with many conflicts between love and money. Everyone wants a piece of Mickey, and there is a clear divide between who really cares, and who's there for their own personal gain in this very small town story.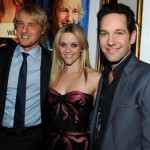 If you want to see a fun and light-hearted romantic comedy, How Do You Know with Reese Witherspoon (Lisa), Owen Wilson (Matty), Paul Rudd (George) and Jack Nicholson (George's dad, Charles) is the ticket this holiday. Lisa plays a professional softball player, who finds herself in the middle of a career crisis and love-triangle twists while searching for her "regular plan." Everyone in this movie is actually going through a self-discovery struggle, making How Do you Know the perfect title.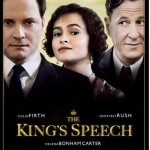 If you want to see a truly unique love story and Sundance film, check out The King's Speech with Colin Firth (King George VI, "Bertie"), Geoffrey Rush (Lionel Logue) and Helen Bonham Carter (Queen Elizabeth.) You'll be captured by the true insider's story about a man who unexpectedly becomes the King of England, and his support team who help him overcome his fear and challenges with public speaking. (Some studies have shown that fear of public speaking ranks up there with the fear of death – and most do not struggle with speech stutters like this king.)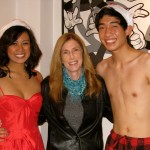 Great Life Great Love is all about helping you attract the Great Love that you deserve, and the holidays are the perfect time to get out there and take more chances. If you're one of the 97 million singles in the US (ages 18 and older), here are 10 Holiday Pickup Lines plus 5 Flirty Bonus Questions that can help you find great dates this season. For the best results, deliver these icebreakers with a big grin and confidence (It's all about the delivery, and confidence is the sexiest part of your wardrobe! And if you're sad, leave your glum at home or these lines won't work. Take my advice in the pickup department, "fake it until you make it.")