Archive for January 2011
You are browsing the archives ofJanuary, 2011 | Great Life Great Love.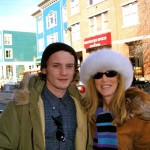 If you've ever struggled with a long-distance relationship, Like Crazy is for you. In this entertaining Sundance 2011 hit, Drake Doremus (Director), Anton Yelchin (Jacob) and Felicity Jones (Anna) capture the heartache involved in long-distance love. This young couple has extraordinary circumstances with a 6,000 mile distance between London and Los Angeles, and you can feel every emotion that they're going through as they text each other, deal with time zone differences, and wonder what the other person is doing all the time. Jennifer Lawrence (Oscar Nominee for Sundance hit, Winter's Bone) works with Jacob, and plays a much different role as Jacob's distraction when the couple spends months separated. Many congrats to Drake Doremus for winning the Grand Jury Prize Drama at the festival (same prize Precious won.)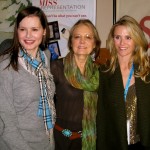 After coaching both men and women how to increase their self-esteem as a Life and Love Coach, the celebrity panels for Miss Representation and Women in Film at the Sundance Film Festival hit close to home. My latest project, Great Life Great Love, is about helping singles build a Great Life to attract Great Love. If you love yourself first, it's much easier to attract great relationships. We all want to feel good inside, and it's important that media images fuel confidence over fear. With 51% of the US population being female, Miss Representation is a call-to-action for both men and women to change the media perceptions of women.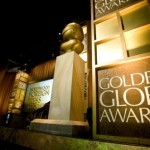 Great Life Great Love is happy to share the 2011 Golden Globes Awards Winners and Survey Results based on feedback from movie lovers on the best films, actors, actresses, directors, screenplays and songs who voted thru Facebook and Twitter in our poll. We write Great Love Reviews with love lessons from the big screen from our Los Angeles-based home, and awards season is our favorite time of year!