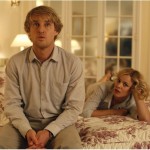 by Liz H Kelly
If you want a great summer escape to the most romantic city on earth, Midnight in Paris with Owen Wilson (Gil) and Rachel McAdams (Inez) is your Woody Allen ticket! From the Eiffel Tower to the Notre Dame Cathedral and Louvre Museum, this Cannes Film Festival 2011 hit will make you want more. It's a combination comedy and fantasy that lights up the screen with Paris magic. When Gil declares that he wants to stay in Paris in response to his fiance Inez's dream to have a house in Malibu, it's your first hint of the romantic disconnect that gets bigger as the story unfolds.
What we learned about love in this entertaining tale is that you must live in the same world to make a relationship work. Gil is writing a novel about an owner of a nostalgic shop, and decides to wander the streets of Paris to find inspiration for his new book. He has no intentions of returning to Hollywood as a screenwriter, and leaves Inez to go out dancing with friends.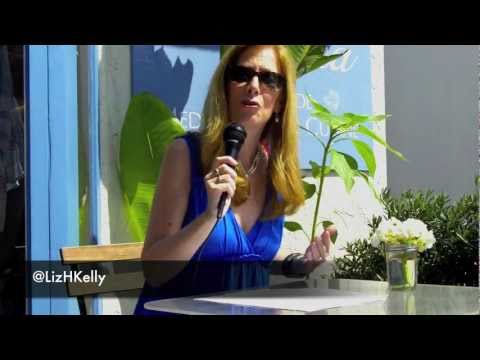 You'll be in awe when the clock strikes midnight, and Gil is suddenly time-traveling back into the roaring twenties. He's shocked to be sharing his ideas with classic artists such as Ernest Hemingway (Corey Stoll), Pablo Picasso (Marical di Fonzo Bo), Gertrude Stein (Kathy Bates) and Salvador Dali (Adrian Brody, my favorite). There are some very funny and awkward encounters with a typical Woody Allen style, but I won't spoil them here for you.
As you can imagine, Gil is completely taken by his new friends (or should we say very, old friends) who are living a great artist life in Paris. To continue to roam the streets at night, Gil's growing excuses make his soon-to-be parents-in-laws very suspicious of his marriage intentions. He simply can't resist sharing champagne cocktails with Zelda Fitzgerald (Alison Pill) and F. Scott Fitzgerald (Tom Hiddleston), dancing by the carousel, and discussing his novel with Gertrude Stein. Distracted by a young Parisian woman Adriana (Marianne Cotillard, who you know from Inception,) Gil falls madly in love with his fantasy world.
When left alone in Paris without her fiance, Inez pursues a different agenda that includes shopping, sightseeing and wine tasting. You'll have to see Midnight in Paris to find out whether the couple can come back to reality and work things out. You also don't want to miss the Paris magic walking along the Seine River, Auguste Rodin's Thinker, and the cafes on every corner. As one friend told me, "You will definitely want to go to Paris after you see it." It's rated PG so all ages should go for a clever history lesson too. For more Love Lessons from the big screen, visit our Great Love Reviews. And for a review of the 2011 Cannes Film Festival, check out my National Digital Entertainment story, Top 5 Cannes 2011 Favs – Lady Gaga and More.
© Liz H Kelly, Great Love Reporter, http://greatlifegreatlove.com, 2011