Are you ready to find Great Love? Liz Kelly has been there, done that, and now empowers singles to build a Great Life to attract Great Love. Whether you're dating after divorce, looking for love online, or just want a relationship expert's advice for how to get better dates, we are here to help. You can sign up for Life Coaching and/or Dating Coaching, and your coaching package can all be customized based on your goals and desires. Here are some exciting relationship Success Stories from coaching clients.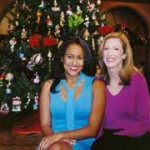 "Liz is AWESOME!!! I took her advice and read her book, "Smart Man Hunting." Not only did I become a smart man hunter, I became a fiancé and will be married in a year! Liz, you're a Godsend!"
—Thanks a million, Gretchen, 34, Los Angeles, CA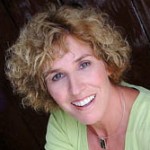 "Liz helped me get on the right track with internet dating. Not only did she jazz up my essays, but she sent me to LookBetterOnline.com for new photos. After I posted my revised essays and professional photos, I got a ton of emails from great guys, and just married one of them."
—Donna. 42, Chicago, IL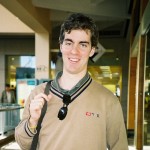 "I think Liz is a very positive, encouraging, motivating, energetic, and inspirational coach who I've had the privilege of working with. Not only has she helped me reach my goals in business and dating, but also in other perspectives in my life. I whole heartedly recommend her as a coach. She is smart, passionate, and dedicated to her work and puts all of herself out there to assist people."
—Thank you Liz —Nikos, 24, Los Angeles, CA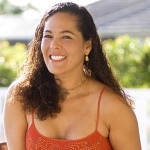 "From the first moment we spoke on the phone, I felt I was speaking to someone caring and knowledgeable. I felt I had a friend I could trust as well as receive great dating tips and advice from. Liz helped me prepare for the ON LINE dating experience and assisted me with the meticulous writing of a great profile. She prepared and walked me through successfully entering the ON LINE DATING scene with ease and confidence. I thought it would be scary but with Liz it was easy and fun."
—Janet, 38, Boca Raton, Florida
"I have more dates than I know what to do with after your coaching and profile makeover. The change of pictures really made a huge difference and also changing the profile. I found your advice about it's all about attitude to be on the money. It's attitude, attitude, attitude. It's clear we don't package ourselves well—Now I look at profiles and say, what was I thinking? The Jack Nicholson analogy (i.e. confidence is more important than looks) is so true. Once you start having a different view of yourself, people look at you differently."
—Bruce, 48, Seattle, Washington
"Liz, you have always given me great advice about women; what to look for and what to avoid. I was very hesitant about venturing onto the 'net, but your internet dating coaching really made the difference. I was happily on the net and meeting more women than I knew what to do with when I met my soulmate. Thanks for getting me out there, and helping me find a quality love! I just got married to my match, and couldn't be happier."
—Greg, 37, Los Angeles, CA
Contact us for a free 15 minute coaching consulting for Life Coaching and/or Dating Coaching. You'll also find books, audio CDs and internet dating photo services in Great Love Store.
You deserve Great Love, and we're here to support you on the journey!