Archive for January 2010
You are browsing the archives ofJanuary, 2010 | Great Life Great Love.

If you're ready for a great love escape to Ireland, check out the romantic comedy, Leap Year with Amy Adams (Anna), Matthew Goode (Declan) and Adam Scott (Jeremy). While Anna is on a mission to propose to her boyfriend, Jeremy, who is on a business trip in Dublin, she runs into twists and turns that will surprise and entertain you. Anna's quest is based on an Irish tradition that women can propose on Leap Day, February 29th.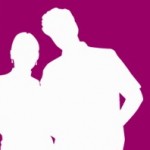 What are the Dos and Don'ts for Social Media Sites when trying to build relationships online? It's getting pretty tricky when you start mixing business and pleasure online with your updates. You really have to think twice before posting on Facebook, Twitter and Linkedin because they're so different. Based on my Dating Coaching and Social Media Marketing experience, here are 10 New Social Media Relationships Rules to guide you through the maze.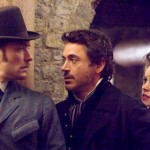 If you love mysteries, London, and Big Ben, then Sherlock Holmes can take you there. However, if you're looking for romance in this film, it's even more of a mystery to find for Sherlock (Robert Downey Jr), Watson (Jude Law), Irene (Rachel McAdams) and Mary (Kelly Reilly). The biggest love lesson in this movie is avoid falling for a mystery man who is totally obsessed with work. Below are 3 romance clues that signal trouble based on this movie.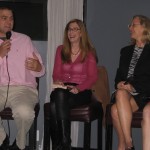 Come talk Dating and Relationships with a group of fun industry experts and me (Author of Great Life Great Love series, Dating Coach and PR/Marketing Consultant at the Social Media Club of Los Angeles on Thursday, Jan 14, 2010 from 7-10pm at 12th & Highland in Manhattan Beach, CA. Exactly one month before Valentine's Day, come hear all about how social media can help you with the hook ups. RSVP on Facebook Dating & Relationships: The Game Has Changed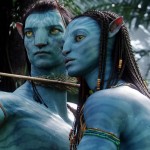 If you're ready for a new visual experience and Great Love Magic, go see the hot movie, Avatar. The love story between Jake Sully (Sam Worthington) and Neytiri (Zoe Saldana) is even more spectacular than the scenery. Jake is sent by the military into the forests of Pandora with an "an Avatar" identity so he looks like the Na'vi natives. While his primary mission is to build trust and get counter intelligence, Jake has no idea that he will find Great Love Magic when he meets Neytiri, daughter of the King.