Archive for December 2009
You are browsing the archives ofDecember, 2009 | Great Life Great Love.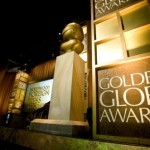 Great Life Great Love is here to help you build a Great Life to attract Great Love through Hollywood Movie and Happy Heart examples! Live from Santa Monica, California, Relationship Expert, Author and Great Love Reporter, Liz H. Kelly, shares her top 4 Golden Globe picks from her Great Love Reviews. After going to the 2009 Sundance Film Festival, she's happy to share that 2 of her picks were Sundance hits. Kelly will be reporting live at Sundance 2010, and will continue to keep you updated on all the awards buzz and love tips around movies.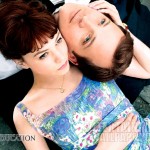 Have you heard about the Sundance hit, An Education that is getting rave reviews from both the critics and viewers? In this romantic movie, we learn a ton about naïve love from Carey Mulligan (Jenny) and Peter Sarsgaard (David) who tempts her with a Great Life, but falls short on being a Great Love. The movie takes places in the suburbs of London in 1960s, and is filled with creative twists that make this movie a must see!