Archive for February 2010
You are browsing the archives ofFebruary, 2010 | Great Life Great Love.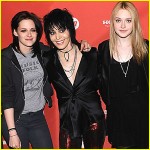 If you're ready for a fun flashback to 1970s rock-n-roll love, you'll want to check out the hot Sundance hit, The Runaways, with Kristen Stewart (Joan Jett) and Dakota Fanning (Cherrie Currie). Not only will this movie take you on the road with Joan Jett's first band, it shares the relationship challenges when dealing with fame. You don't want to miss this film when it's released in theaters March 19, 2010.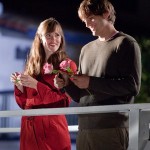 If you're ready for an all-star cast, laughs, and every emotion in the book, check out Valentine's Day with Ashton Kutcher, Jennifer Garner and 18 other Hollywood box office leads. While the story plays like Love Actually where you're following way too many relationships, there is one big love lesson in this romantic comedy that Gary Marshall cleverly brings out.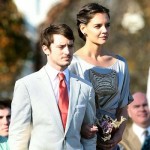 If you have any doubts about whether great love exists, The Romantics will change your mind with Katie Holmes (Laurie) and Josh Duhamel (Tom) when it hits theaters in SEPT 10, 2010. This 5-star romantic comedy has an awesome cast that will make you cry, laugh, and walk away a believer! It was fate for me to get a press pass for the the world premiere at the Sundance Film Festival so I could give you a sneak preview (No Spoilers, just fun tips and interviews). It was also magical to be on the red carpet of a Creative Coalition event at Sundance where we captured Elijah Wood speaking about the cast.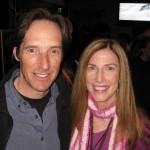 Great Life Great Love is about building a Great Life to attract Great Love. Since my passions are talking about love and movies, Sundance is my perfect match. To spice up your life, we went on a hunk hunt to capture these photos plus a special video interview with Lee Dahlberg. By taking more chances, most celebrities were open to talking after a movie, at the ski lodge and on Main Street. From Adrien Grenier (Entourage) to Tate Taylor (Winter's Bone), the stars were out promoting their latest work in Park City.